Indulge in the magical experience of Dubai if your age is below 18. Are you wondering how Dubai can be a thrilling adventure for teenagers?
Your surprising state will come to an end when you will see a lot of stunning activities to do here. Not necessary for you to have an age below 18, you have a younger sister or brother or your kid whose age is below 18. There are a lot of amazing places to visit in Dubai , therefore, don't think you can be bored.
There are plenty of playgrounds for people of all ages to play. Things to do in Dubai with teens involve a lot of fun with adrenaline pumping and other attractions.
A lifetime adventure is waiting for you whenever you are visiting teen-concentric attractions with your kids. Dubai deserts, waterparks, cinemas, shopping malls, cultural places, and dining areas all will give a piece of pleasure to kids as well as teenagers.
To get a first-class experience while visiting Dubai, I marked up the first-class adventurous activities. We'll talk about all of these daring activities below. You will get all information about splash actions in waterparks, iconic landmarks, spectacular views, and dining experiences.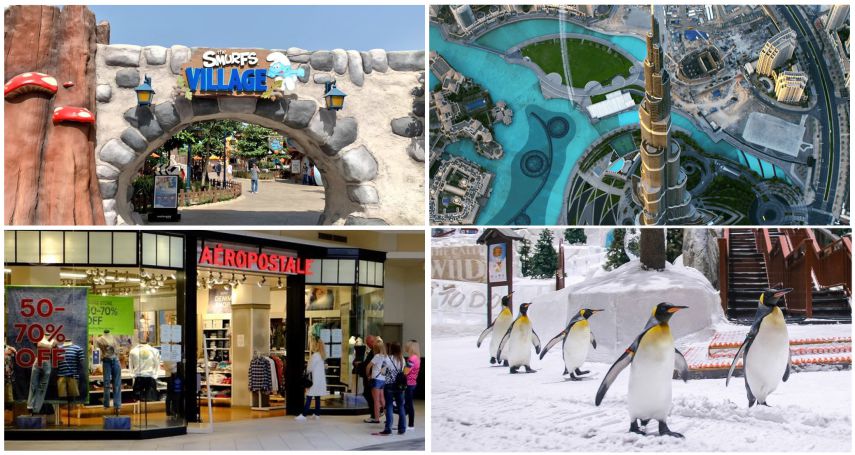 Top Things to Do with Teens in Dubai – Pick the most enjoyable activity
If you take out the best options and activities to enjoy a Dubai tour with teens, I will provide some attractions here. I am damn sure choosing among such attractions will lead you to the best fun way to enjoy a vacation.
Motiongate Dubai – A Flagship Theme Park with Thrilling Rides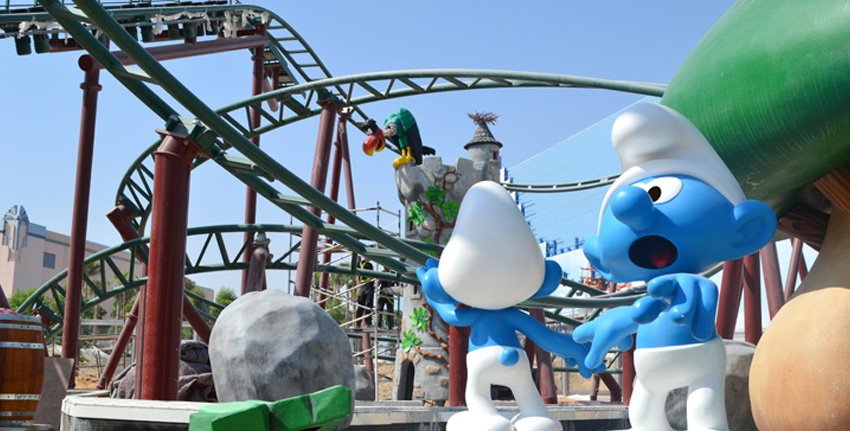 Since Dubai is famous for the best water activities in various theme parks, surely, you will know about Legoland. But I am pleased to inform you that Legoland is part of the larger Dubai parks and resorts, three theme water parks all interconnected to the Riverland.
Motiongate is a famous Hollywood theme park with five creative and innovative zones for teenagers. What the teens will find here to have a fascinating experience includes Dreamworks Animation, the hunger games, Ghostbusters, and many others.
Motiongate Dubai will provide you with a great number of roller coasters for the fantasy of theme Parks in the UAE. Also by means of Dubai Parks and Resorts, you can approach the attractions of Bollywood theme parks like live shows, rides, and attractions. Motiongate also provides fun for visitors to enjoy mind-blowing performances, heart-pounding rides, and non-stop movie-themed enjoyment.
Burj Khalifa, Dubai Fountain – Largest in the World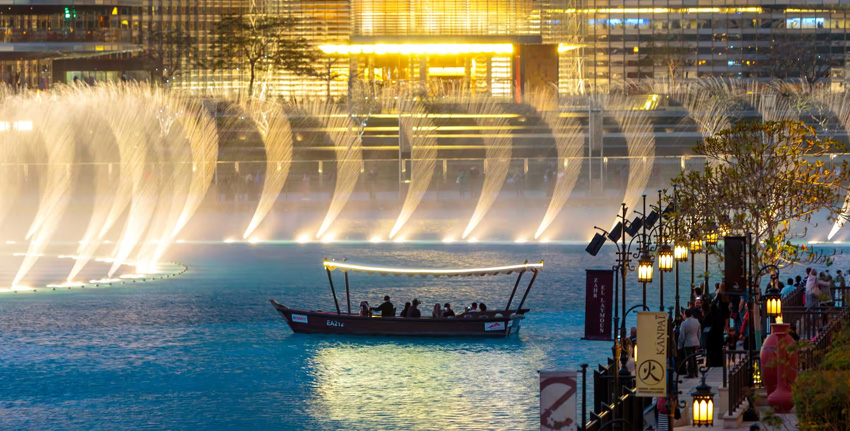 The most iconic landmark to visit in Dubai is the tallest Burj Khalifa and Dubai Fountain Show. There is no denying the fact that Burj Khalifa is always at the top list of every visitor in Dubai either with their teens or colleagues.
Looking for burj khalifa tickets ?
The spectacular record-breaking structure that is just nearly a kilometer into the air has the best-ever charm for tourists in it. You have the option to visit either the Top observation deck or have a view from the ground floor.
Another amazing attraction is waiting for you on the ground floor named Dubai Fountain. The tallest dancing Dubai fountain with its mesmerizing display of water, music, and light is located in Downtown Dubai.
You can see the dancing performance of the fountain on the thrilling Arabian music every 30 minutes an hour. You and your teens will obviously enjoy the light and dancing fountain show in Burj Khalifa.
The Largest Observation Wheel – Incredible Scale heights at Ain Dubai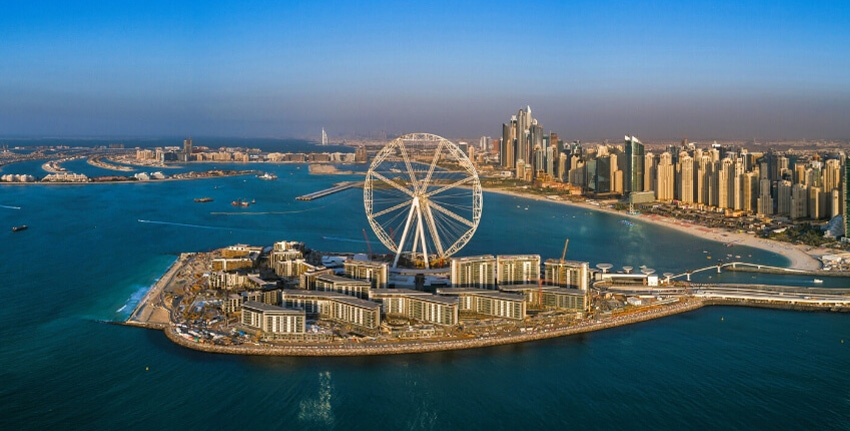 The famous man-made island in Dubai named Bluewater Island located in Ain Dubai has the world's largest conservation wheel. Being a passenger you can take a ride of 38 minutes at the wheel of 250 meters height.
Is it possible that at such a height you miss the spectacular views of the city? Obviously, your eyes will catch the mesmerizing tower views including the most stunning nighttime illusions such as JBR, Palm Jumeirah, and Burj Al Arab .
Ski Dubai – Learn to Ski Sessions, Snow Bullet Ride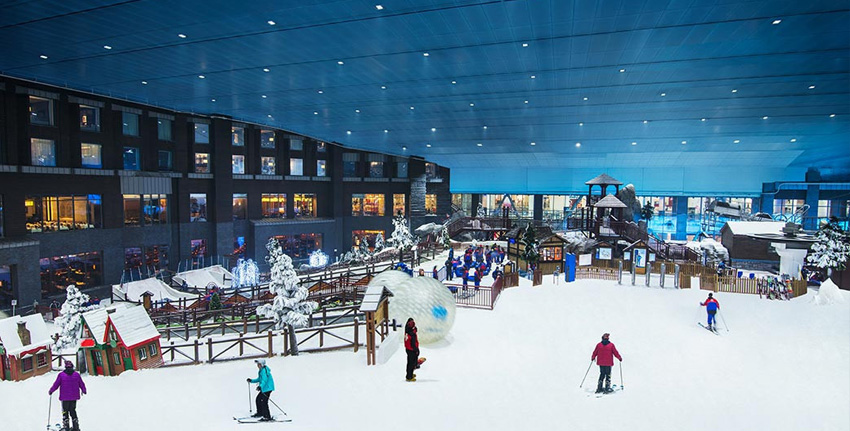 Have you ever imagined yourself flying down a 400-meter course in the middle of the desert? The idea sounds so amazing in listening and imagine what you will feel when you have a Ski Dive. When talking about Ski Dive with teens, thrill seekers can enjoy it at the Mall of Emirates in the 22,500 square meter park.
For this purpose, you need to buy a day pass, take the necessary equipment, and hit the slopes for a few hours. Moreover, you enjoy snow bullet rides, Zorb balls, snowboarding, and learn ski courses. I would like to mention here that there are five different slopes for teens as well as adults to enjoy the Skydive experience in Dubai.
Flying Cup – Breath-Taking View of Dubai with Sky High Dining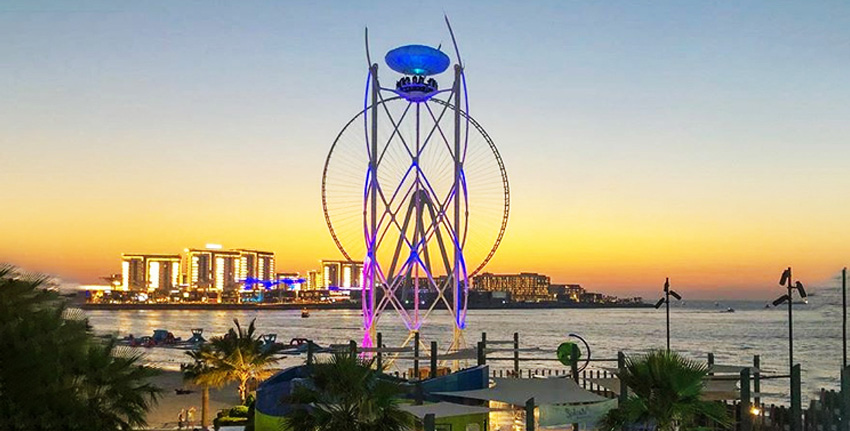 Flying Cup with spectacular views of the city and delectable dinners can be a thrilling experience for teens. The Flying Cup is perched 40 meters adjacent to the Aqua Fun, a slowly spinning ride with views over skyscrapers and the Persian Gulf.
Enjoy a beverage and some food while seeing the stunning shoreline and the well-known Ain Dubai. Certainly one of the top things to do in Dubai with teens is the Flying Cup with eating delights.
70 Challenging Obstacles to test your skills at Aqua Fun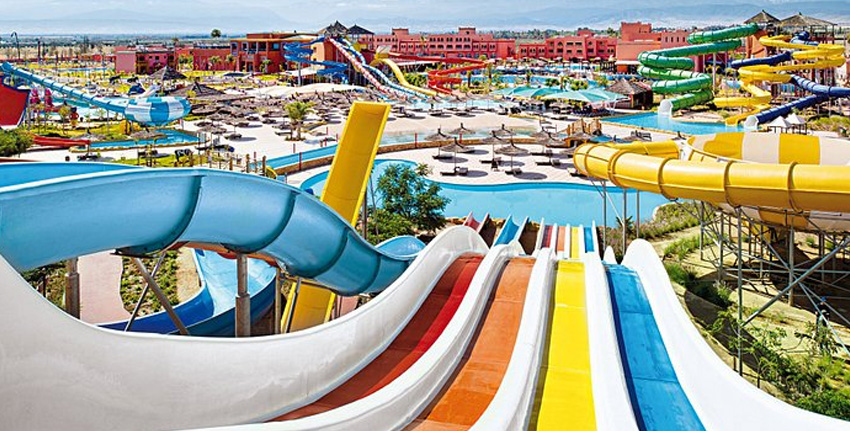 Have you ever challenged yourself to overcome difficult hurdles and obstacles? The enormous Aqua water park was built in the form of "I Love Dubai" to navigate the biggest pneumatic obstacle course in the world.
There are over 70 tough and challenging rides to test your balancing skills. For teens, this might be the ideal method to have fun and enjoy themselves.
Visit XDubai Zipline at Dubai Marina with a thrill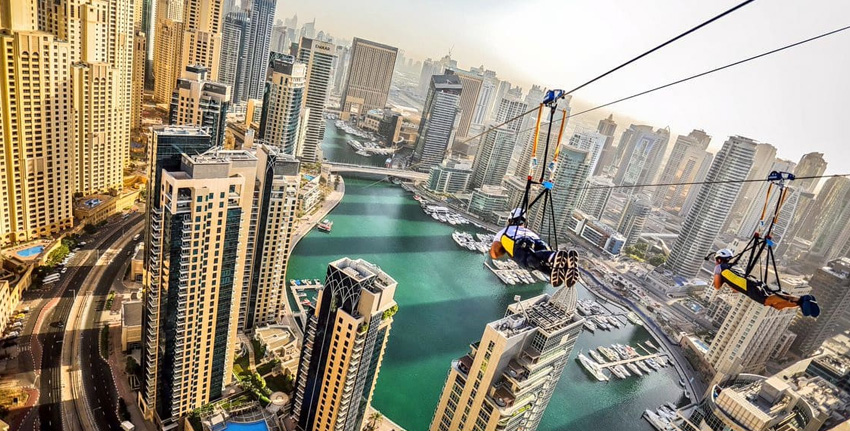 A great chance to have a ride over the incredible Dubai Marina Zipline is waiting for you. The spectacular Aerial experience is the fastest and steepest zipline all over the world.
The zipline is open for teenagers to take in a bird's eye view of the Opulent Dubai city and elegant high-rise buildings. Therefore, wherever you go don't skip the experience of Urban Zipline at Dubai Marina.
Madame Tussauds – Make Pose with Stars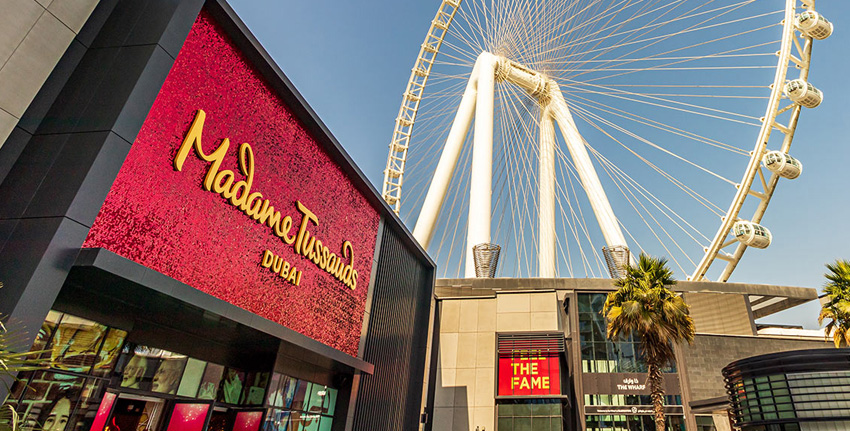 The first Dubai Museum Madame Tussauds located on Bluewaters Island allows visitors to take a picture with celebrities on the red carpet. Teenagers love this aspect if they have a selfie with the high profile stars.
This is the first Middle East Museum open to tourists with over 60 superstar waxworks. There are 16 special waxworks in the Middle East collection that represent regional personalities. Moreover, the local pop ideals may also be anticipated there. Teenagers can enjoy the A-list party space complete with a dance floor and live DJ, a fully thrilling environment.
The Arcade Hub Zero – The First Amusement Park Themed by Gaming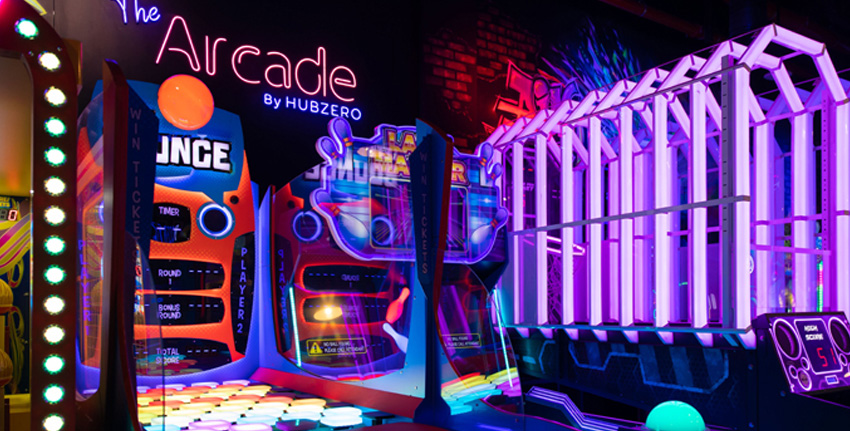 Not only teens love games but also adults can take part in them. Since Dubai is famous for a lot of amazing attractions, The Arcade Hub Zero located at Khawaneej Walk is an interactive virtual world game park for teenagers.
A lot of entertaining video games in the form of pop gaming culture will give a new adventure to visitors there. You have the choice to choose among the 50 games lying in different categories like virtual reality, and artificial intelligence. Besides this, you will also have motion capture technology that is perfectly suited for teenagers.
Unforgettable Scuba Diving Tour Dubai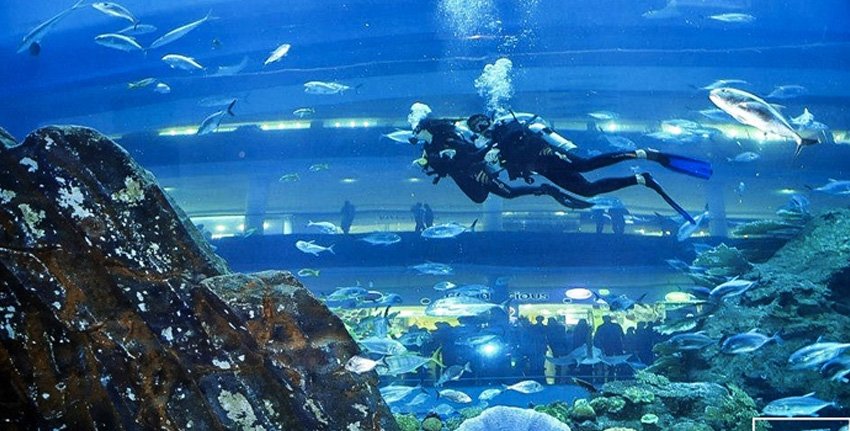 Another unforgettable experience with only a diving facility to enjoy a dive at a depth of 60 meters. The Scuba Diving Experience in the city is performed in the largest swimming pool in the world. The diving spot is the biggest since it is 15 meters deep and four times wider than the average dive pool.
Indoor scuba diving in the city will teach your children about all the basics and rules before they get on the open sea waters. The professional instructors will give complete training to the teens and once they have completed it, they can perform it. The families and friends of the participants can watch their performances and how they tackle the massive 14 million-liter tanks.
Desert Safari Tour – Enjoy Dune Bashing, Quad Biking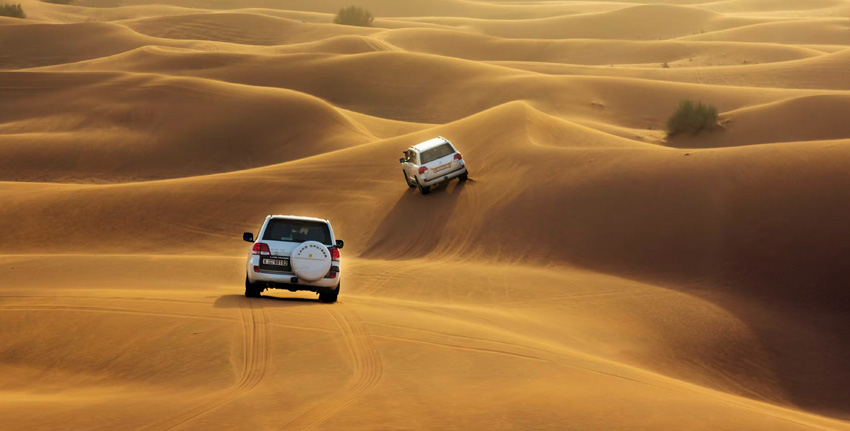 Visiting the Desert Safari to explore Bedouin life is one of the best things to do in Dubai with teens. Visitors can have a lot of amazing activities to do there like Dune Bashing, Quad biking, live dancing performances, and many others.
Teenagers will have a great benefit there to enjoy camel riding in the great red dunes of the desert. You can cherish your tour with the BBQ tour and live belly dancing performances with unlimited foods and beverages.
Relax and Splash in the amazing Water activities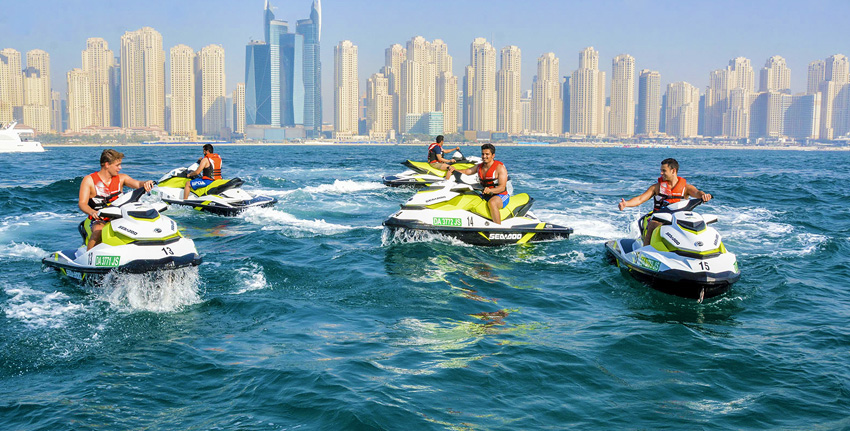 If you want to find the top place for relaxing and splashing in the water, Aquaventure Waterpark is for you. There are unlimited fun adventures to do in the world-class waterpark containing Poseidon's Revenge. This ride allows the players to go at a speed of up to 60 km/h. In order to dive through a lagoon full of sharks you need to explore Slitherine Racers and the nine-story-high Leap of Faith.
VR Park Dubai – Emaar Entertainment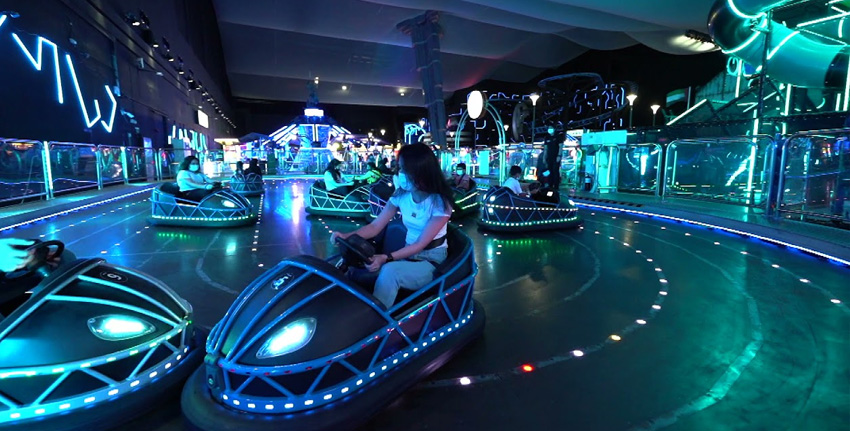 The most incredible park located in the Dubai Shopping Mall is the largest virtuality theme park named VR Park. There are mind-blowing experiences for teens at the VR Park including famous attractions like Dubai Drone, Speedway, and Cosmojet.
The VR Park is technically free to explore with a lot of activities to take part in with amazing rides.
Aventura Park – Dubai's Largest Zipline Park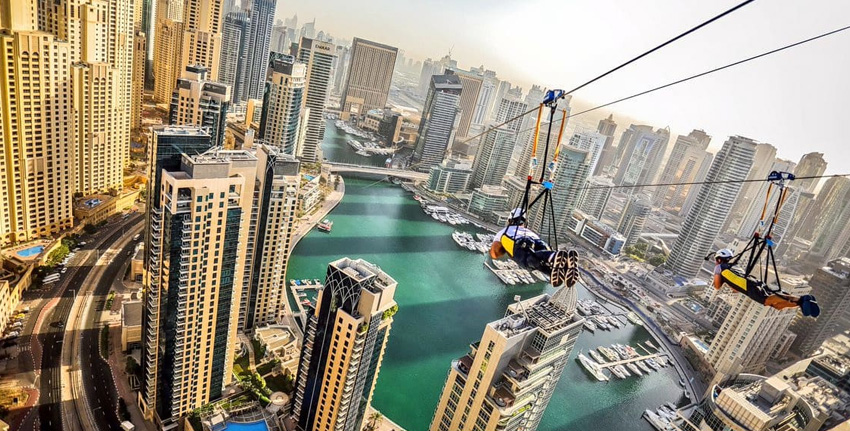 The largest zipline and nature-themed fun park is the Aventura spanning an area of 35,000 square meters. The park is located inside Mushrif Park providing teens with a nature walk displaying the UAE's plants and animals.
Children who love to stay in planting areas and are close to nature must approach this park to view the beauty of nature. For teenagers, there are many sports to appreciate and it is tough to believe that such spectacular greenery exists near the urban life of Dubai.
Plentiful Shopping Options – Modern & Traditional Ones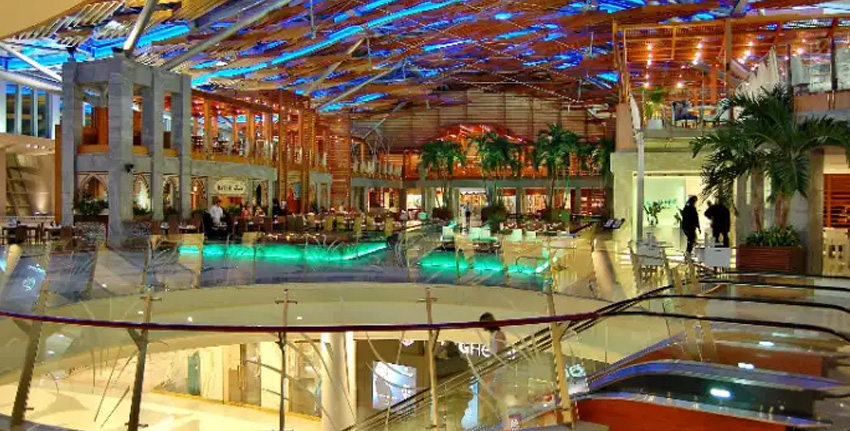 Since Dubai is famous for shopping, therefore, without shopping your tour can never be complete. In order to gain the traditional options you may prefer the old souks of the city. Otherwise, for modern shopping areas, you can approach famous shopping malls like Dubai Festival City Mall .
Those who prefer to go for designers and brands can find out Fashion Avenue in the largest Dubai Shopping Mall. If your teens want to have a modern souk with the traditional Arabic Theme, they may take it at Souk Madinat Jumeirah.
Huge Range of Watercraft Experiences for Teenagers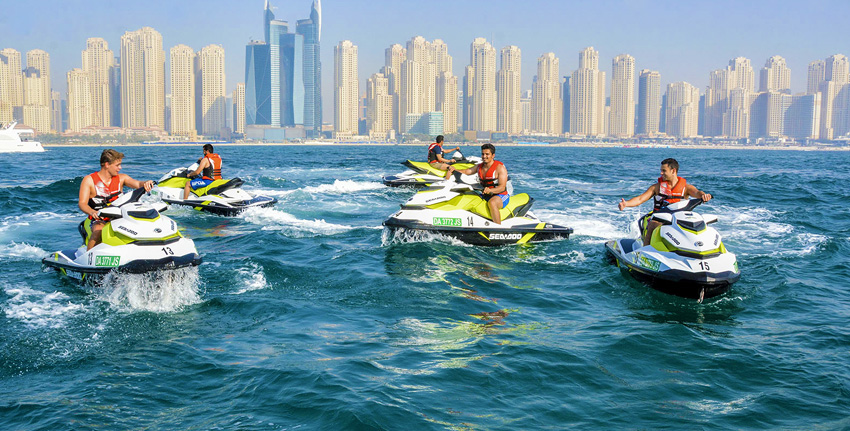 Dubai for its water activities gives a magical calm to your body in the scorching heat. So for teenagers, I am here to introduce the stunning huge range of water adventures over the Gulf. Such adventures include the speedboat experiences that hit the Arabian Gulf.
You can take your teens on the speedboat tour at Dubai Marina and take in some of the well-known sites of the city. Although Dubai is also famous for Jet Skiing your teens can't be allowed for that due to their age. But the traditional Abra Ride will also make them unable to find out the liveliness of the city.
Find the Beach Area to relax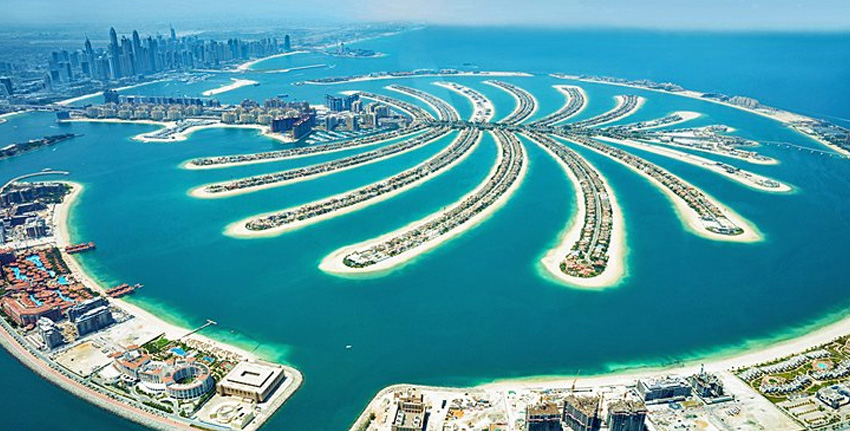 Beaches are places to enjoy for adults, teenagers, and toddlers. Take your teens to the famous Dubai beaches like La Mer Beach to have incredible fun with a lot of activities. Make sure your budget allows you to enjoy the fun at beaches, as you have to take part in water activities. Moreover, visitors also prefer dining in areas surrounded by the beach area of the city.
Calling all Thrill Seekers – Best Daring Escape Rooms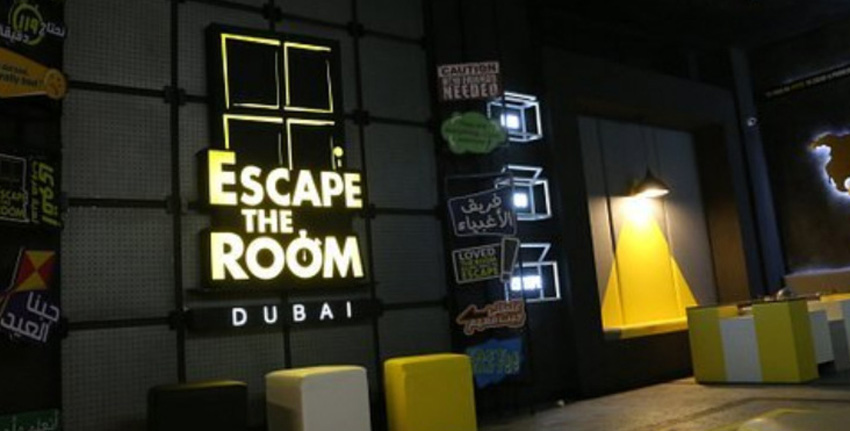 Many teenagers love to find out problems and solve such mysteries by using their mindful skills. Let's have a look at the best daring escape rooms as an indoor activity;
Phobia Escape Room – Interactive Quest in Real Time: The best real-life game to solve mysterious puzzles by using tips and clues.
Escape Hunt Dubai – Packed with Adventure: Best for teens to make a team with their friends and fulfill ground-breaking missions.
Hungarian Games – Scary Escape Room: A place for brave people who don't get afraid of scary things is available in the Hungarian Rooms.
Brain Game Escape Rooms- Full of Riddles and Puzzles: Exciting with 6 different rooms full of riddles and puzzles with fascinating scenarios.
NoWayOut – Uniquely Designed Theme: A way of uniquely designed themed rooms that offers eight distinct room experiences.
These thrill-seeking things to do in Dubai with teens will make their tour unforgettable and they will try other mysterious things to do.
Activities for Adolescents in the UAE
Besides Dubai, there are other emirates that warmly welcome the teens to do amazing activities in their region. I will discuss here the following little outside-of-Dubai activities that are still doable as the family vacation in the city.
Visit Dolphins Dancing in the Wild While Dolphin Spotting in Oman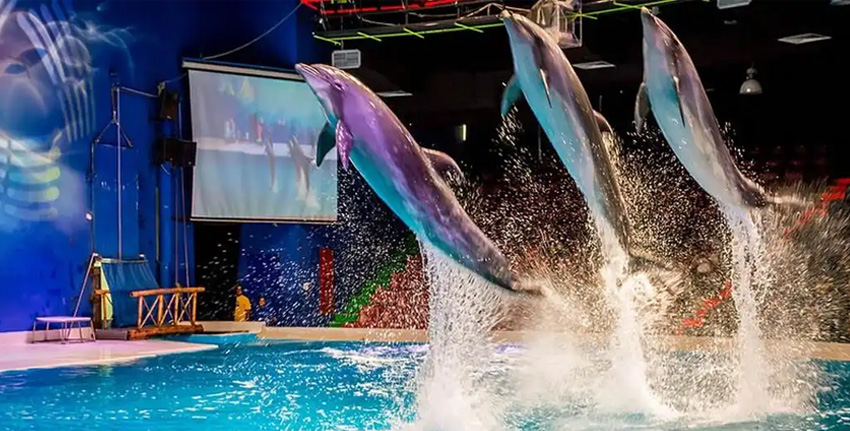 The best thing to do in the other Emirate of the United Arab Emirates is to find Dolphin Spotting in Oman. No doubt, Dubai Mall Aquarium is also famous to see marine animals but a chance to see dolphin play can be found only in Oman.
At the highest point of the Arabian Peninsula, there is a small Omani Exclave of Musandam. This exclave is barely two hours from Dubai. You will be taken to the city of Khasab by a tour guide almost approaching Iran. Here you can have a boat ride to view the dolphins and sail out into the beautiful waters of Kumzar.
You will get a rare chance to observe dolphins swimming in their natural environment. Besides this, for swimmers, an amazing chance is open to go diving among the opposing Khor Mountains. This region of the UAE is earning the region the moniker "The Norway of Arabia".
I will suggest you surely go there as this is a genuinely magnificent way to cap up your teenagers' trip to Dubai.
Jais Flight – Soar Across Jagged Peak Mountains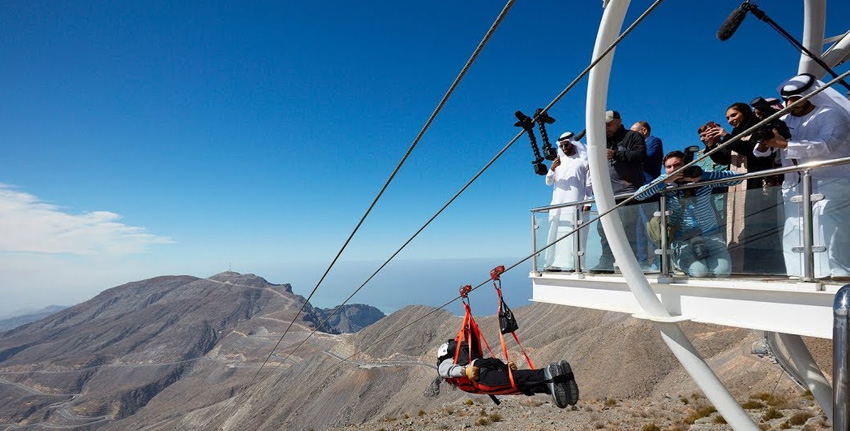 Jais Flight, the world's highest zipline, is situated 1680 meters over the Arabian Gulf. Have you ever felt a lifetime sense of superhero magic? If not, this fabulous Jais Flight to experience the different iconic landscapes of the United Arab Emirates is waiting for you.
Teenagers can participate in the exhilarating activity in Ras Al Khaimah, the northernmost Emirate, and the breathtaking Al Hajar Mountains. In order to have an adrenaline-fueled adventure, this flight will transport you across rocky valleys at a waterfall pace of between 120 kmph and 150 kmph.
Therefore, don't skip the adventure of Jebel Jais Flight, it is full of fun either with teens or your friends.
Visit the Formula Rossa – The Fastest Roller Coaster in Abu Dhabi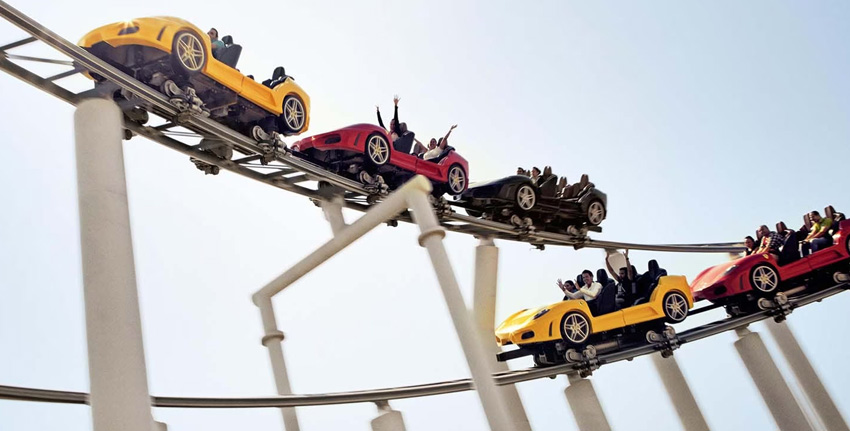 Pack your luggage to the famous Yas Land of Abu Dhabi in order to have an adventure on the fastest roller coaster in the world. Those who are thrill seekers will take a ride for 4.9 seconds on the coaster at a speed of 0 to 240 km/h.
Abu Dhabi is located on a drive of one hour from Dubai but may take more than two hours if you choose a Bus from Dubai to Abu Dhabi .
In order to enjoy the driving as well as the simulator experience, you and your teens will not get anything more fabulous than Formula Rossa. I suggest you wave a hand towards the nearby attractions like Yas Waterland and Warner Bros World Abu Dhabi.
Those who are avid theme park goers, visit the Yas Land which will give you an amazing experience in only two days.
Best Accommodations for Teenagers in Dubai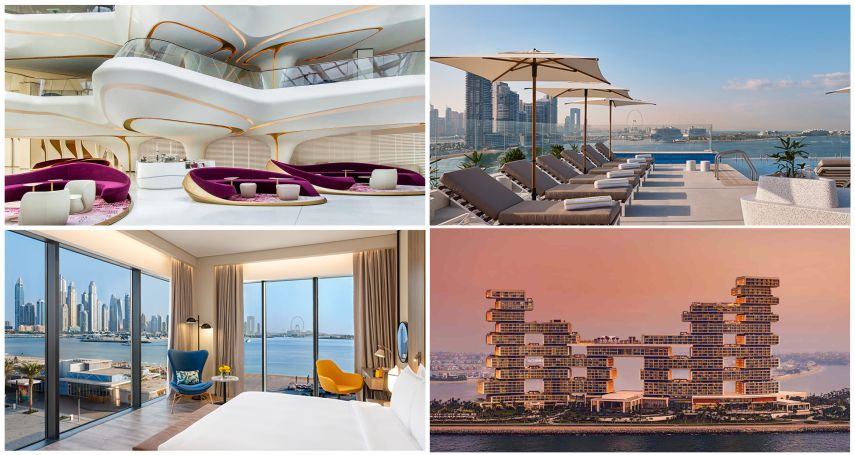 Planning a tour for months surely needs a magnificent place to live in a certain area. Have a quick view over the city stopover of Dubai to check out the best hotels to stay with your family. The most recommended areas include Dubai Marina and JBR (Jumeirah Beach Residence) which involves a lot of luxuries in it.
I suggest going to Dubai Marina to do a lot of other things there . But you don't need to be stuck there, instead, there are many other hotels that can provide luxurious separate bedrooms and other amenities to the families. In case you want to find any beach favorites as well as hotel apartments. I would mention here some best hotels that can be amazing for you if you are visiting Dubai with teens.
Rove La Mer Beach – Trendiest Beach Hotel for teenagers
Novotel Dubai Deira City – A 4-star family-friendly Hotel
Dubai The Palm – 5-star luxurious hotels for family
If you are one of those who have the base reason to visit Dubai for the best water parks , you should prefer the hotels near Atlantis. Manage your complete hotel budget and spend amazing nights in the beautiful resorts of the golden city.
Maximum Days to Visit the Golden City with Teenagers
Since there are so many things to do in the city with teenagers you must ideally need 10 days to experience all these adventures.
But if you have a tough busy routine I would recommend you spend at least 3 minimum days and nights to cover all the highlights of the city. If you want more things to do like other attractions than highlights your days may extend to 4 to 5 days.
Budget Dealings for Dining, Entertainment, and Attractions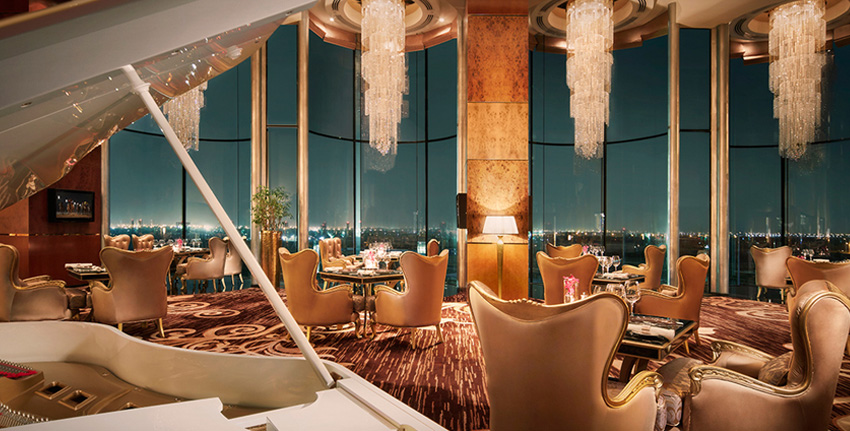 It is an obvious fact that you cannot spend your day with entertainment and dining options. This is a clear fact that teen parents want to know how much budget they need to have in their pocket for their lovely children.
Though not yet mature adults, they are currently too big for the kids' menu. However, keep in mind that Dubai has a tendency to start charging kids above the age of 12 years for dining, entertainment, and other options.
The residential areas and hotels also count children over 12 years as an adult head, therefore, there is a limit to piling up kids on a couch mattress. Planning good budget deals also involve Dubai Pass with different pools for both yourself and your family.
You may also purchase the Entertainment app that will help you to dine out for more than a few days at different places. More other guides will help you to save your budget and view more attractions.
Consider more things for Teenagers to do in Dubai
There are some considerations that you should be aware of when you are visiting Dubai with your teen children before leaving on an excursion.
What to wear – The Basic Dress Code in Dubai
I always prefer sensible packing regarding my dress while touring any country. If you are touring a Muslim country. Modesty matters a lot in your personality. Since Dubai is a Muslim country, therefore, foreigners must dress up in the best way.
However, dressing in certain places can vary as on a beach, waterpark, or hotel pool, you are allowed to wear summer resort wear. The reason is you know there are a lot of water activities to do and it's obvious water activities can only be fulfilled by such summary wear.
Now, if I talk about visiting the famous Dubai Shopping Mall, you need to go for some casual dressing sense. If you are traveling with teens and want to do a lot of things in Dubai with teens you should make sure to dress appropriately for various cultural attractions in the city.
Since the city's weather is too hot in summer, I will recommend you take sunglasses, sunblock, sunhat, and antiperspirant wipes to make your tour the best.
The foreigners do not have to cover their heads or do some particular dressing like Muslims but still, if they are visiting The Grand Mosque , they should do so. Some places and attractions follow the dress rules strictly in a way that if someone violates the rules, the guards call the police.
This is not necessary that they will arrest your teen or you for only an outfit or dressing. However, you would learn some ethics or respect for a Muslim country.
Strict Rules on Alcohol Consumption in Dubai
Drinking is injurious to health for teenagers aged below 20. Make sure that they mustn't go drinking in Dubai as the government has some strict rules on Alcohol Consumption in the city. According to the rules, the legal drinking age is 21 years old.
In recent years, it has been seen that the rules are loosening restrictions, however underage drinking is strictly prohibited. An amazing thing for your teens in this beautiful Muslim country is that teens can go for mocktails. You can take them to a sundowner with mocktails if you prefer to do so.
Is it Safe to Visit Dubai with Teenagers?
The safety of your children as well as teenagers is the prime responsibility of the country where you are going to visit. Teens should learn not to use any vulgar language, make disrespectful gestures, or wear T-shirts with objectionable slogans.
Keeping an eye on anyone's outfit or personality, especially girls, is highly unethical. Although it is harmless to have a glance at someone, they should be avoided. Considering the certain attractions of Dubai Festival City Mall, ask your teen girls to dress in an appropriate way.
Preferable Weather for Visiting Dubai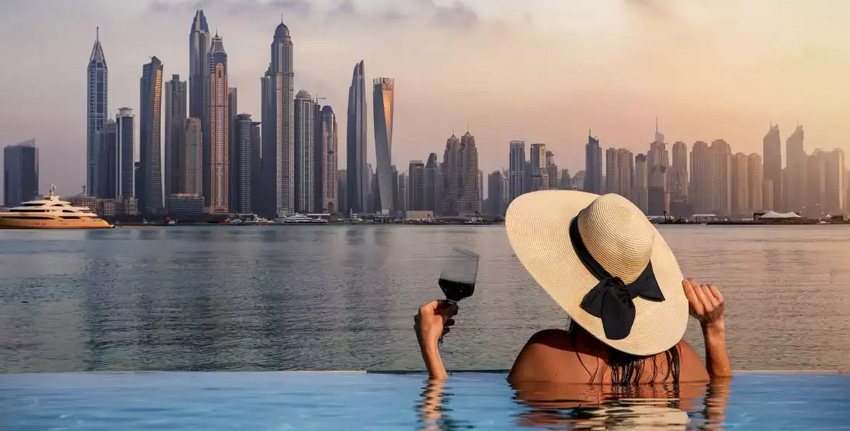 Having good research on the weather of the region you are going to visit is the best recommendation for tourists. Summer or mid-summer in Dubai is a completely hot spell of weather in the region. Extremely hot, peaking at above 45°C/113°F in the middle of July.
Therefore, the most pleasant season to visit Dubai is the colder months that start in November and end up in April. If you are a person whose vacation is only available in the summer season, don't worry, there are fantastic and charming waterparks in Dubai.
The best water parks include Aquaventure Waterpark where you can take part in a lot of amazing rides. There are many options for splashing, relaxing, surfing, and swimming in Dubai to overcome the scorching heat of the sun.
If you are going for indoor attractions, again you will have all buildings and attractions fully air-conditioned. So, I would say that just as in winter, Dubai is also able for trips as do in summer either with toddlers, teenagers, or friends.
Wrapping it up!
I have covered all the famous things to do in Dubai with teens where you can have fun and joy. There is no doubt that Dubai is a famous visiting region in the United Arab Emirates whether you are traveling with your loved ones or colleagues.
No matter in which weather you are planning to visit Dubai, you will have a lot of amazing things to do in the city. Various dining options, shopping malls, and entertainment options are available to enjoy the most charming tour.
Most Popular Concerns about Activities for Teens in Dubai
Which one is the best attraction to do in Dubai with Teens?
For teenagers, the best attraction in the city is the Burj Khalifa Observation Deck where they can take rides for unparalleled 360-degree views.
What is the authorized drinking age for teenagers in the UAE?
Since there lie 7 emirates in the UAE, therefore, the drinking age is different for different states. For instance, in Abu Dhabi, it is 18, in Dubai and other Emirates the legal age is 21. But Sharjah Emirates has strict laws against alcohol, so it is prohibited there.
Which attractions of Dubai don't involve the use of money?
There are some stunning attractions in Dubai to see where you don't have to spend a single penny!
Antique Museum – A unique store with an incredible selection of goods
Gold Souk – Tax-Free gold of different carats
Street Art – Edgy Vibe, Ideal Destination with art galleries for art lovers
What is the age for skydiving in Dubai for teenagers?
Teenagers with age below 18 cannot go skydiving, however, with the age of 18 years can do tandem skydiving.
What are the famous attractions for teenagers in Abu Dhabi?
Like Dubai, Abu Dhabi is also famous for certain things to do. Teenagers in Abu Dhabi have many places to visit like Dalma Mall, Kidzania, Al Ain Zoo, and Louvre Museum.