Have you ever discovered the best way to enjoy the amazing water neighborhood? If not, I'll recommend taking a cruise. Indeed, you really should give having an intimate dhow cruise with stunning panoramas of the city a shot once.
This can only happen while visiting Marina in Dubai as it is the best destination to provide an amazing cruise dinner along with various incredible activities.
Things to do Dubai Marina
Other attractive things that will make you excited to explore the best spot of Dubai include the famous Marina Mall, Ziplining, stunning views of Bluewater islands, Sunbath at JBR Beach, Dancing at zero gravity, and many others.
While making my visit to Dubai Marina gave me a clear concept in my mind that there is no other place in Dubai to have such incredible things. The best ever thing that will be unforgettable for me is the fascinating views of the city's skyline at sunset.
No doubt, the City of Gold has hidden treasures for tourists to get into by discovering such beautiful spots. You will undoubtedly never experience boredom when touring the well-known Canal metropolis.
Now I would like to share all the fun activities that have made my mind to visit the place again and again with a new thrill and excitement.
Fun things at the best places in Marina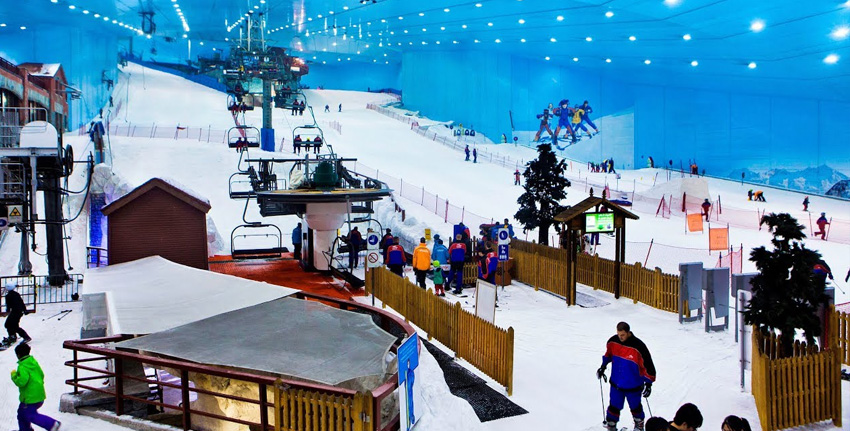 The famous quote to live a happier life is "Eat, Drink, and be merry". This quote is completely fulfilled while touring such beautiful places in Marina like visiting the shopping mall, and restaurants, and sunbathing at the beach.
Here are some activities that are highly recommended by me to visitors to enjoy a memorable time in the City of Gold.
Explore Arabian Gulf Waters at Marina Cruise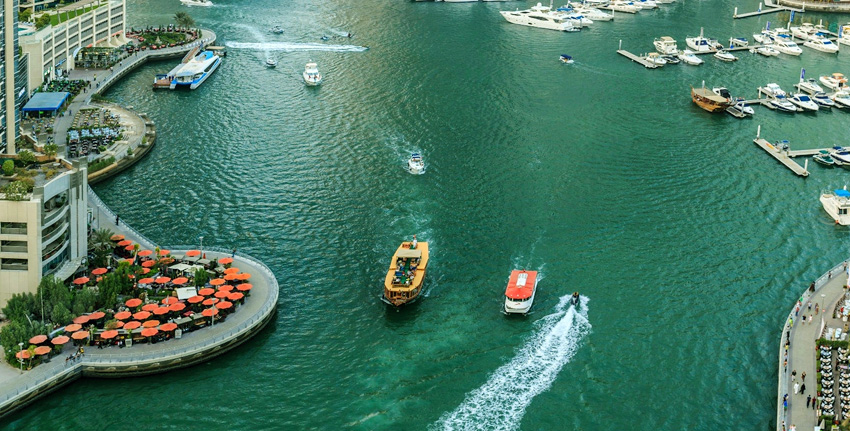 If you have not seen the wonderful Arabian Gulf water, hurry up. Because I think, if someone has not seen this, he has seen nothing yet now.
The live dancing performances with the open deck as well as the glass-enclosed deck atmosphere provides unimaginable happiness. People also love to visit the Creek Dhow cruise but their level of excitement at Marina Dhow Cruise is worth seeing. But keep in mind that the pricing for the Creek Dhow cruise is not much higher compared to Marina Dhow Cruise.
Stroll the beauty of the Walkway on foot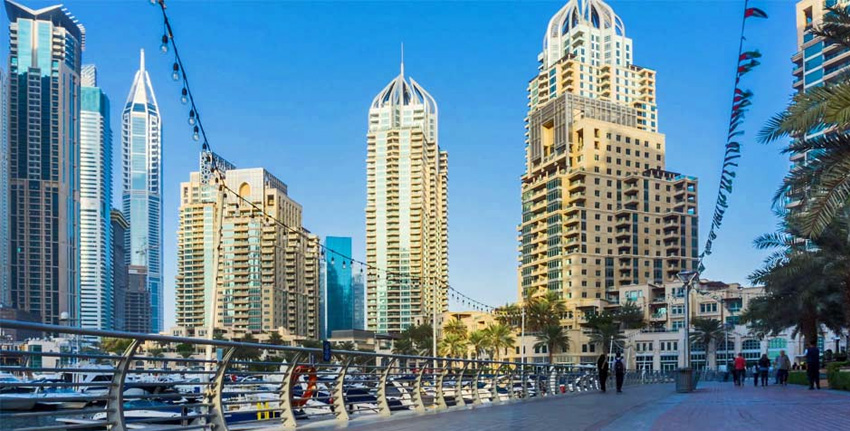 There is an abundance of thrilling activities at the man-made canal city but exploring the beauty of the promenade on your feet will be amazing. Seven kilometers of the stroll offer incredible perspectives of the Arabian Gulf. 
Make your camera ready to catch up with the beauty of palm fronds.  Discover live gigs and standalone performances if you are walking with your friends.
Enjoy sunbathing at JBR Beach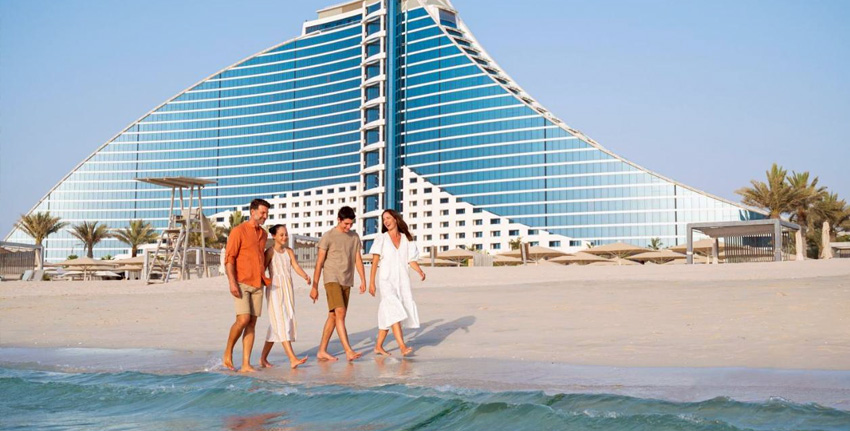 Are you trying to relax in a peaceful manner? JBR Beach is a famous destination for tourists to do so. Although there are two primary beaches, The Beach and the Jumeirah Beach Residence, JBR has incredible worth to provide enjoying sunshine either with your friends or family.
Explore restaurants to enjoy delectable meals along with drinks and refreshments after spending a hot sunny day.
Shop what you want at the Marina Mall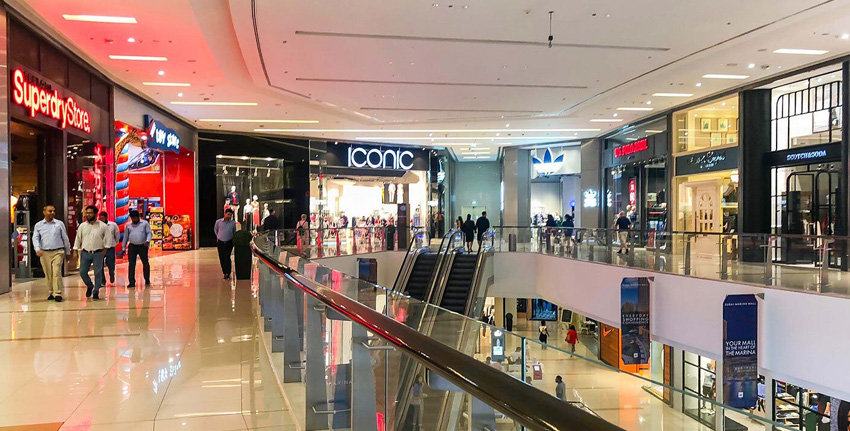 The leading shopping destination for visitors to buy anything including the best clothing brands, fashion items, and other accessories.
The four-leveled shopping mall has an ideal accompanist to explore 140 stores with a variety of 70 food and beverage outlets. The retail complex of the city has premium things to buy as gifts for your friends and family. 
Capture breathtaking views of AquvaFun Water Park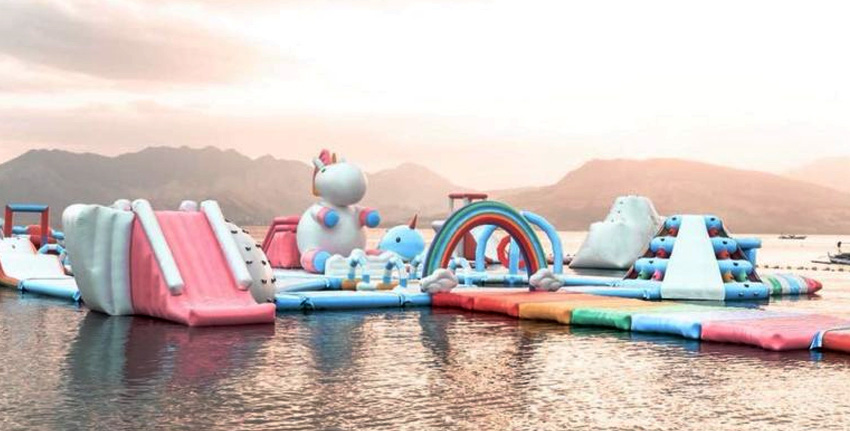 The largest inflatable water park gives you a full cool day of fun with your family or friends. You have the best way to explore 110 plus obstacles with 74 exhilarating activities with 25 meters into the water.
The entire floating park has ideal looks that make it magnificent. If you are visiting the place with kids enjoy a day full of adventure and thrill while sliding, leaping, and climbing.
A trip to Zero Gravity, an exquisite nightclub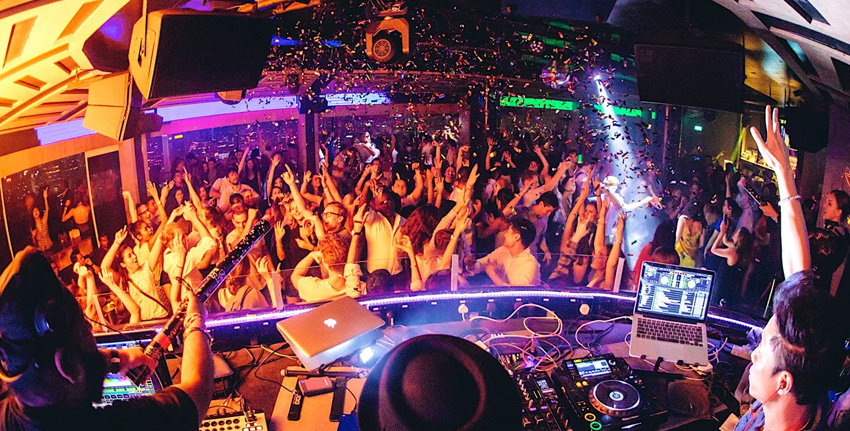 Another best thing that made my tour full of enjoyment along with my friends is a trip to zero gravity. There is a spacious pool, an opulent nightclub, and an exclusive beach area onsite.
Zero Gravity is an exclusive beach club by day and becomes an upscale nightlife hotspot in the landscape. There is a collection of international hits to play all night long on the dance floor by a fantastic mix of top-notch DJs. You can also enjoy delectable drinks as well in the bars.
Thrilling Adventure of Xline Zipline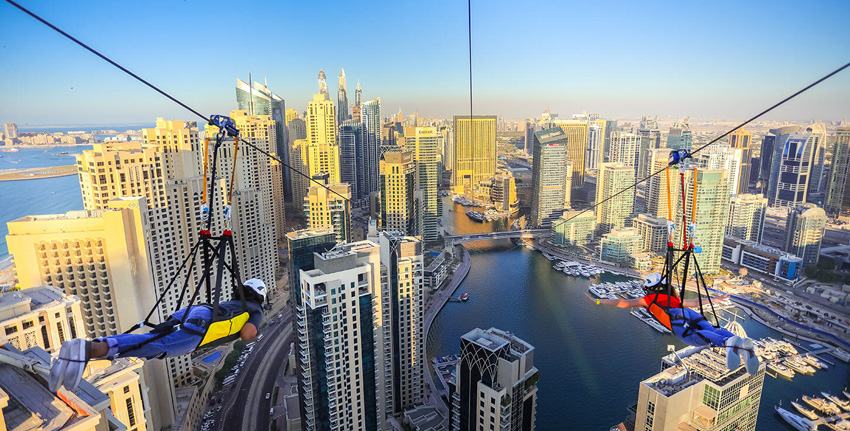 Have you ever taken a ride on the world's longest urban zipline? If not, now consider the fastest zipline in the world having a 1 km length and 170 meters height. You will find an exceptional way to explore the beauty of the bay.
Don't worry if you don't have taken a such ride, there is an instructor guide for you to follow. But one thing I assure you is that you will have a great time here, also a personal camera is fitted in each zipliner's dress. It will do the documentation for what they are experiencing.
Unique Dining Experience for Flying Cup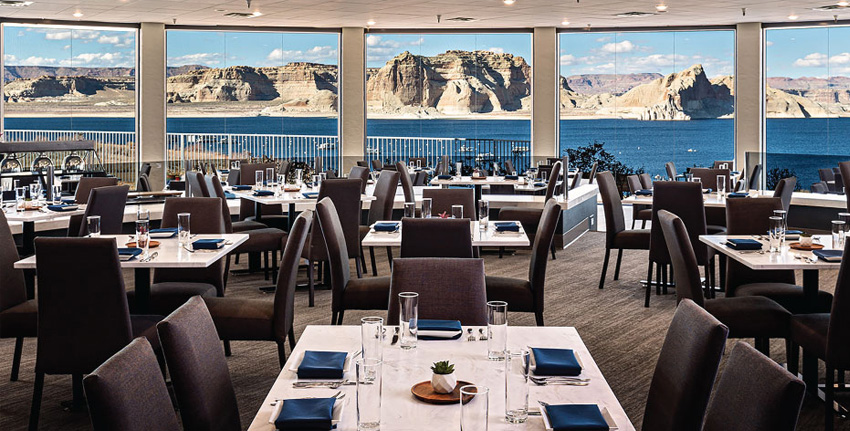 You can engage yourself in three exhilarating experiences for a unique dining experience. These exhilarating views include spectacular views of the city and the ocean, a feeling of flight, and scrumptious refreshments and drinks to enjoy.
The flying cup is raised to a height of 40 meters above the earth, an adventure that is multi-sensory. Many other events can be planned here including birthday celebrations, spending a romantic evening with your loved one, and private gatherings to create unforgettable memories.
Enjoy personal care at the Westin Heavenly Spa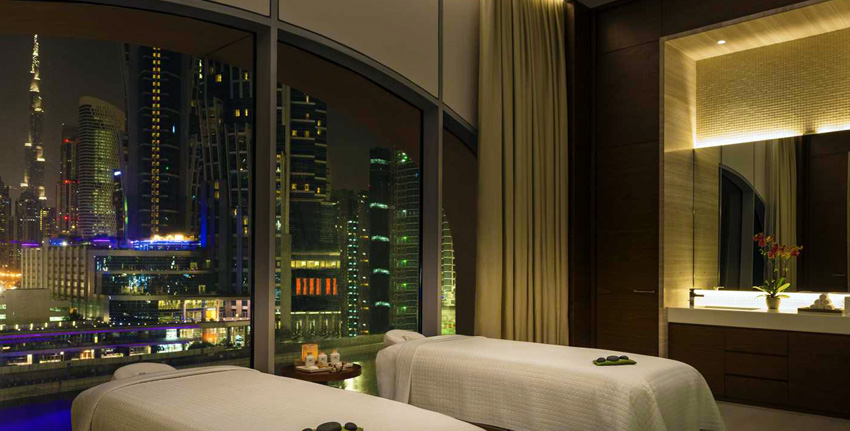 Wow! What a soothing experience you can have at the Westin Heavenly Spa. Genuinely, the luxurious treatments with a various range of reviving packages that guarantee to soothe your senses.
Both men and women can separately enjoy the services given by the Spa by choosing different facials, treatment kits, and body massages to give them an ideal set.
Deep Sea Fishing – World's Largest Destination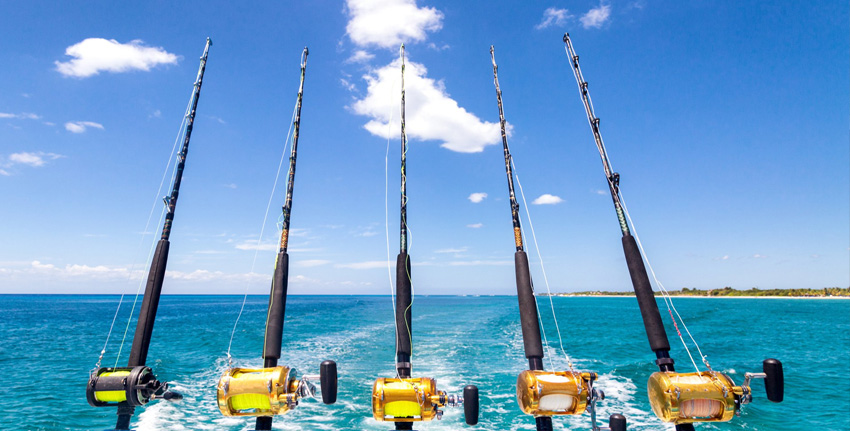 Angling opportunities in the Arabian Peninsula are many for individuals who enjoy fishing in the deep sea.  The largest sailfish destination in the world for deep-sea fishing is one of the distinct activities to take into the deep area of sea waters.
Again those who love fishing but don't have experience earlier can do this deliberately as they will be guided properly. Tourists will get a variety of colorful fishes to get the entire experience a mysterious charm.
Yacht Tour with Breakfast or BBQ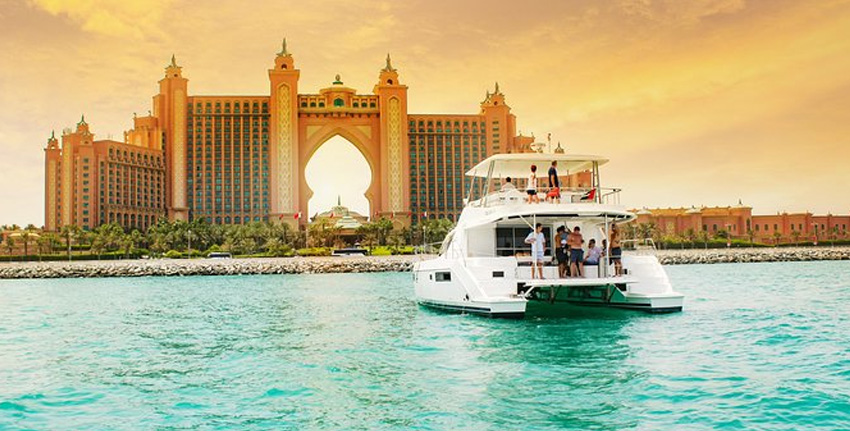 This Yacht Dubai Tour departs from Dubai Marina direction to see all the notable sights of the city. You will experience an instructor's guide, with a delicious breakfast, and a delectable BBQ is served on the Yacht to enhance the experience.
The great cruise will cover cross many famous buildings including Jumeirah Beach and the Palm, and the Burj Al Arab. Although I missed this yacht tour one of my close friends experienced this cheap yacht tour in Dubai and spend a remarkable time there.
Thrilling Adventures on a Speedboat Tour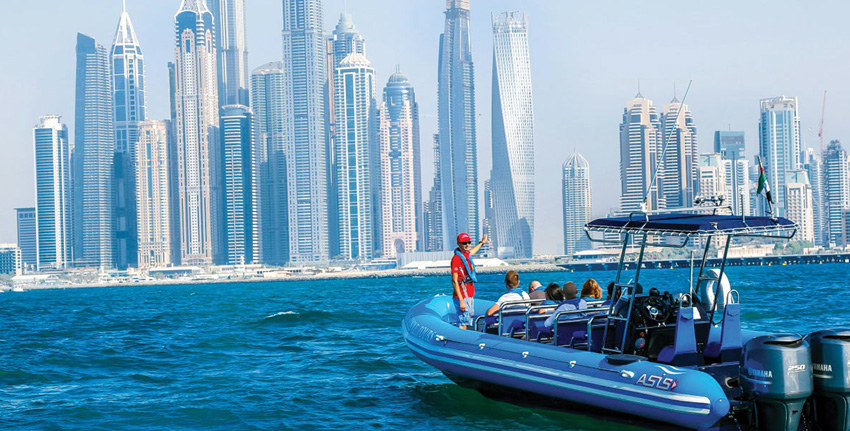 The most cherishing moment that I explored was when I was fully fed up with the hot temperature of the city. I decided to take a speedboat tour by seeing the famous landmarks of the city including the Burj Al Arab as the boat tours along the blue coastlines.
Besides this, you may get an eyewitness experience of the illuminated city lights. I also made my tour wonderful by utilizing sporadic photo breaks to preserve my recollections.
Several Recreational Activities on the Barasti Beach
The popular seaside venue known as Barasti Beach is one of the ideal locations to spend time in. The bright sunshine gives complete excitement to beachgoers, sports enthusiasts, and food lovers at Barasti.
The vibrant environment of the ground floor will give you a unique sensation and a chance to sing along to classics. The expensive venue of the place includes a dining experience, a banquet area, a swimming pool, and an outdoor patio.
Authentic Outdoor Cinema Experience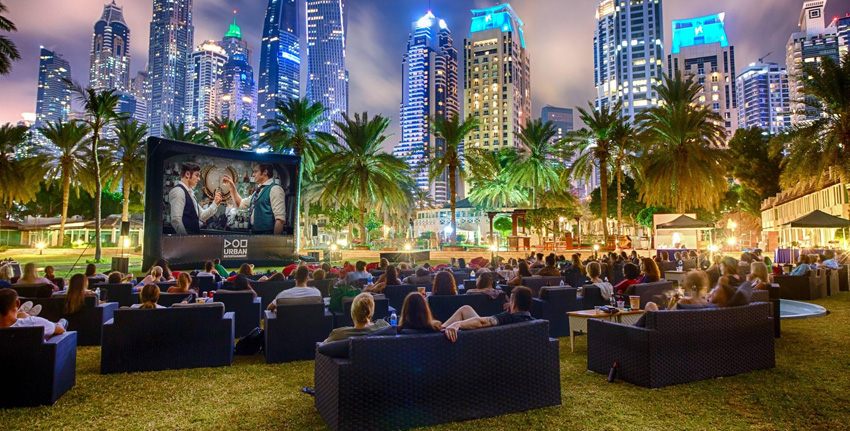 More realistic activities for tourists is to have a move with the outdoor cinema experience. One of the most unusual things to explore in Dubai Marina includes an outdoor theater movie by water.
You are free to visit the place with your family as every theater shows family-friendly movies on the weekends after dusk. Tourists may have a quick bite here by sitting in the cafes and enjoying snack bars before relaxing their backs. Make your trip lovely and wonderful by having the gorgeous Marina tour.
Ski Dubai – An Indoor Winter  Wonderland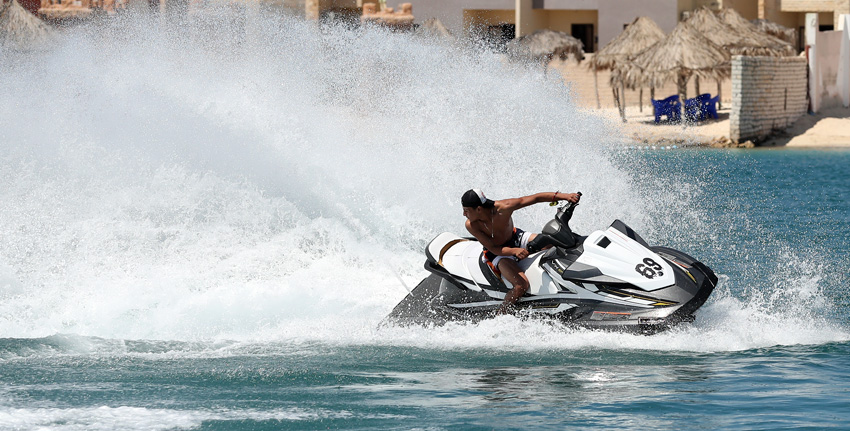 The unbelievable indoor winter wonderland with actual snow is amazing to have fun with your kids. Ski Dubai is the best family-friendly activity where you can spend quality time with your family.
A number of thrilling activities are available at Ski Dubai like skiing, snowboarding, zip lining, meeting penguins, and chairlift rides. Ski Dubai promises both experienced skiers and novices to get an exciting experience.
How to reach the Marina Dubai Destination?
The Marina destination lies on the shore of the Arabian Gulf on the west of Palm Jumeirah. It distances 33 kilometers from the Airport. It takes almost thirty minutes to travel along the Sheikh Zayed Road during off-peak hours, but it may take longer time if you meet a rush.
Choose Metro/Cream/Taxi – A way to reach your destination by means of a cream/taxi from Red Line Metro. I have used this service personally and found two comfortable stops including the DMCC station 1 and DAMAC properties Metro which also have connections with the Dubai Tram.
Go by means of Dubai Tram – The best service that rolls over in a circular loop around your destination is the Dubai Tram. It can be efficient and convenient for you if it is all providing you with the right direction. But you may skip trams as there are some traffic signals that stop them for a while and the time interval can exceed. You may approach the Palm Monorail by means of a Dubai Tram.
Best Iconic Apartments to Choose from in Marina Dubai
I found some of the best apartments that provide iconic views of the city landscape. There is no exception to say that Emaar 6 Tower is among the best towers present in the area. All the apartments give the tourists the availability of small kitchens and washing machines for laundry which give more flexibility.
Here by I am going to mention some apartments including Beauport, Cayan Tower, Sparkle Towers, and Marina Gate. It is stated in Wikipedia that more than one million and twenty thousand people can stay in Marina Development's apartment buildings and exercises.
Wrapping it up!
All that I have experienced I have shared here to make you ensure that your budget will not ruin by viewing the incredible things to do in Dubai Marina. It was first opened in 2003 but compared that Marina by today Marina huge differences would be seen.
Surely, now tourists can enjoy international meals at restaurants, have adventurous sports, enjoy movies at the outdoor cinema, and take part in activities full of fun and excitement. So my vote is 100% towards the best attraction of Dubai to be visited again and again.
Mostly Asked Questions – Activities to do in Dubai Marina
What hotels close to Marina are the greatest for travelers?
The Rixos Premium Dubai JBR, Sofitel Dubai Jumeirah Beach, and Habtoor Grand Resort are the top accommodations to consider for a stay. Each hotel is renowned for the services it offers.
Can I find the best eateries at Marina Dubai?
Yes, the best eatery locations include an array of cafes and restaurants including Zuma, Dream Dubai, Mediterranean Bar, and Al Shurfa Restaurant and Café.
What are the famous locations to perform skydiving in Dubai?
The famous locations to do skydiving are listed here;
Dreamshoots Dubai
VHeritage Tours
Al Jannah Tours
Multi Biz Tourism
White Whale Holiday Tours
What attractions are included in the Bluewater Islands?
The Bluewater Islands –a great fun destination to visit with fine dining options and is housed in Ain Dubai.
How can I reach Marina from the airport by using Taxi?
If you are riding a Taxi or Uber, the required time is only 25 to 35 minutes to reach the beautiful destination.