I am a person who loves to splash in the water with a lot of fun activities. For this reason, I prefer to find a place where I can stroll, sim, shop and also dine after getting tired. Have you searched for such a place while visiting Dubai?
If not yet, I am here to tell you about the La Mer Dubai activities with a lot of fun to do in waterparks. The coolest beachfront in Dubai that you ever had explored is present in La Mer Beach. Just as La Mer Beach is famous for Palm-tree lined walkways so are the JBR Dubai activities.
You can find a unique gateway for a perfect family destination only at La Mer Beach. Go for 2.5 km on the Jumeirah 1 road of white sands if you are having trouble finding the place. The ultimate cause of finding a beach is to relax by sunbathing.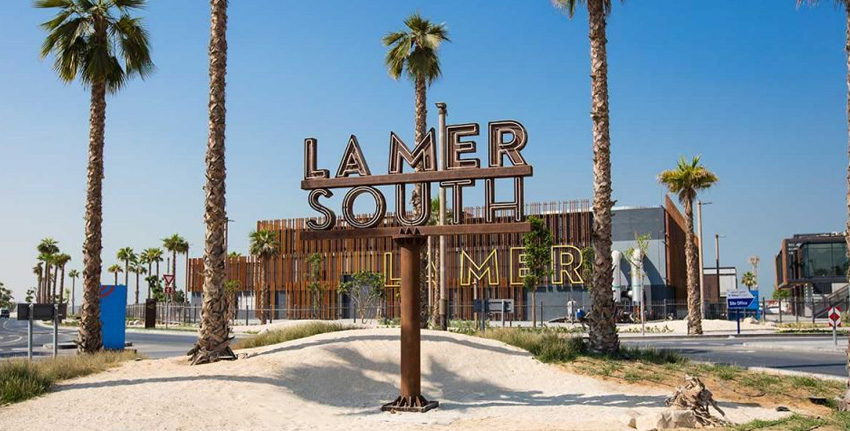 Since Dubai has hot temperatures in summer. Therefore visiting the beach to escape the sun is the best choice. You may enjoy amazing rides at Laguna Water Park. Say goodbye to all negative thoughts and enjoy a calm environment at the famous La Mer Beach. Hit the location and spend the day admiring the seaside scenery with those you love most.
La Mer Dubai Activities – Beautiful Urban Landscape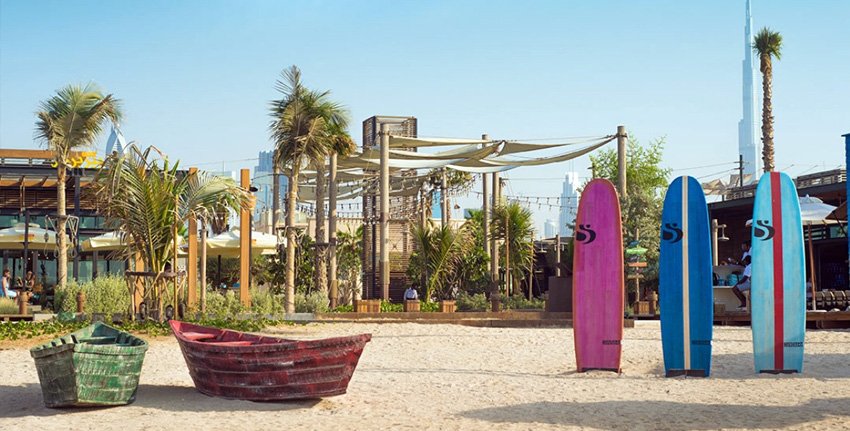 The La Mer Beach, United Arab Emirates is open all year for both locals and tourists. Both on and across the shore, there are many parking possibilities. Besides the amazing La Mer Dubai activities, it's important to know about the atmosphere of the place.
Yeah, it has stunning metropolitan scenery with groove music playing in the background. You will never forget once you get in the retro lights scattered around the beach. Have a glimpse at the graffiti-like paintings on the buildings and sidewalks.
The La Mer Dubai location is divided into four primary areas. These primary areas have certain specifications for tourists to enjoy the place in a good way
The Beach – Amazing coolest place in summer to Have Fun
The Laguna – Best for thrilling water sports
Center of Entertainment – Go for a movie at the well-screened cinema
North Island & South Island – A Dynamic Beachfront Destination
There is a vast area for tourists to explore including numerous dining establishments, retail opportunities, and other alternatives. No doubt, there are many amazing places to visit in Dubai , but La Mer has its own charm.
La Mer Dubai would be the ideal location if you wish to have a fantastic getaway with the family. You are free to take part in the activities you want like kayaking, flyboarding, jet skiing, and many others. Let's investigate what other things you can have on the beach.
Thrilling La Mer Dubai Activities for Tourists
Many interesting activities are waiting for you at La Mer Dubai. A beautiful beach to relax and calm your mind, a stroll on the boardwalk is available to you. Both kids and adults can enjoy water sports as well as exciting rides.
Soak up the Sun with Sand on the Beach
Don't forget to take your sunscreen before going to soak up the sun. Yes, this is the most amazing activity to do at the beach and enjoy the sun.
There are beachside banana cabins for tourists to see the unobstructed views of the Arabian Gulf. As it is mentioned earlier that the huge area of the location is divided into north and south islands. I can't wait to share with you what I learned at the North Islands.
I took part in a lot of adventures including Jet Skiing, flyboarding, wakeboarding, and wake surfing. Many tourists love to take part in rental activities. Such activities are present on the South Island of the beach.
These activities mainly include paddleboarding, water biking, kayaking, kayaking, and other floating rentals. If you want to enjoy only at the beach there are no expenditures for it. But to reserve an opulent air-conditioned room for you and your family, you must have to spend some money.
Enjoy a leisurely stroll on the Boardwalk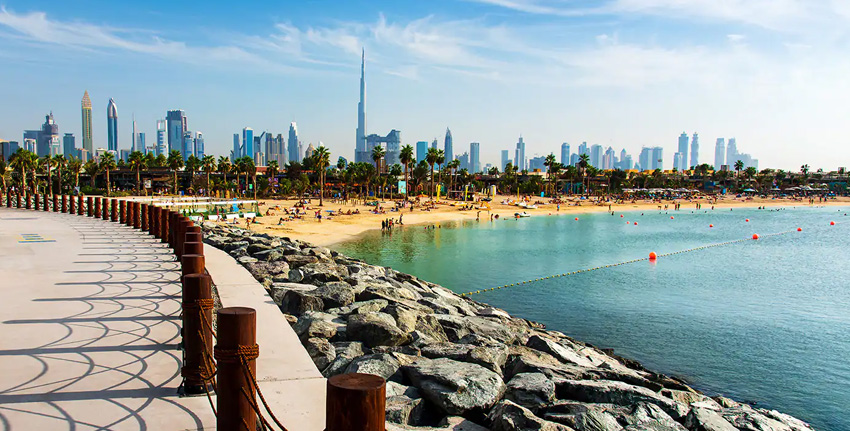 The best selfie and photography spot for tourists is to enjoy a stroll on the boardwalk. Tourists will surely conclude about the ideal tastes of La Mer and the beach. There must be some other thing that can catch the attention of outsiders.
Don't you understand the word "attention"? This seems to be the same thing that tourists catch in the attractions of Dubai Festival City Mall.
A lot of new things include these attractions just like the decorative art. The beautiful graffiti paintings embellished on the structures and sidewalks give a pleasant feel to visitors.
The whole place is surrounded by open-air canvases, take your position and catch a snap there. The La Mer beach walk will give your painted fish on the passageways.
An Incredible Adventure of making a wish and throwing a coin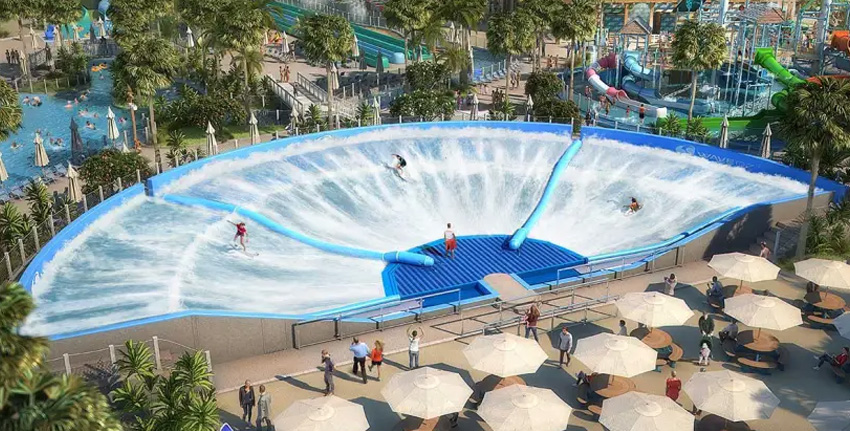 The amazing thing for tourists has come here. Kids can take their positions in the sandy playgrounds to work off their calories. You will be curious about which amazing thing I am talking about.
The wait is more, I am actually talking about the well or water pond where visitors toss a coin and make a wish. This well is located on the boardwalk where you can experience the bright seaside.
Children will be happy by seeing the beautifully colored houses on the La Mer Walk. But there are some other things that will not end their adventures. The vivid surfboards, moored wooden fishing boats, and cascading water buckets are also available for you.
The unique adventure of throwing a coin and making a wish of what you desire is not possible anywhere else in the world.
Be Young at Your Heart – Hawa Hawa Bouncing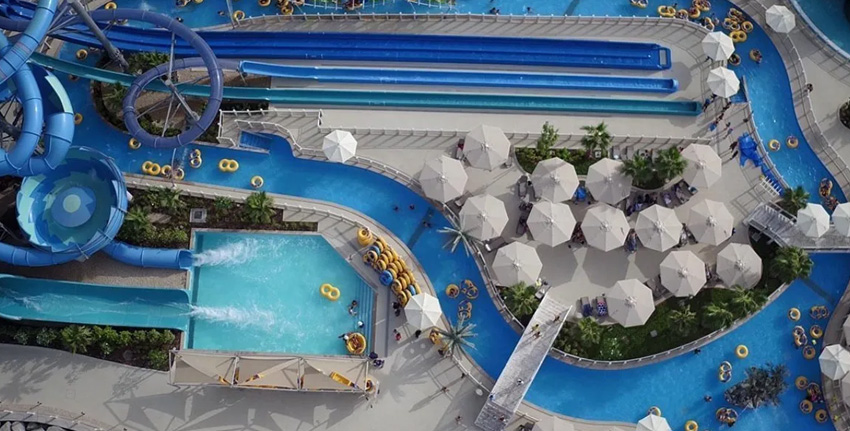 Hawa Hawa is a distinct word that simply means to jump for joy. The thrilling adventure is found in the inflatable park to give a sensation to be young at your heart. Kids, adults, and youngsters play the day at Hawa Hawa and bounce their happiness.
The concept of this thrilling adventure originated in Japan. The playground features a succession of dune-shaped slopes for intensive fun and easy jumping. The theme park can be visited daily from 10:00 a.m. to 10:00 p.m. Bounce at Hawa Hawa tickets don't hold too much price.
Watch your favorite blockbuster movie at Roxy Cinema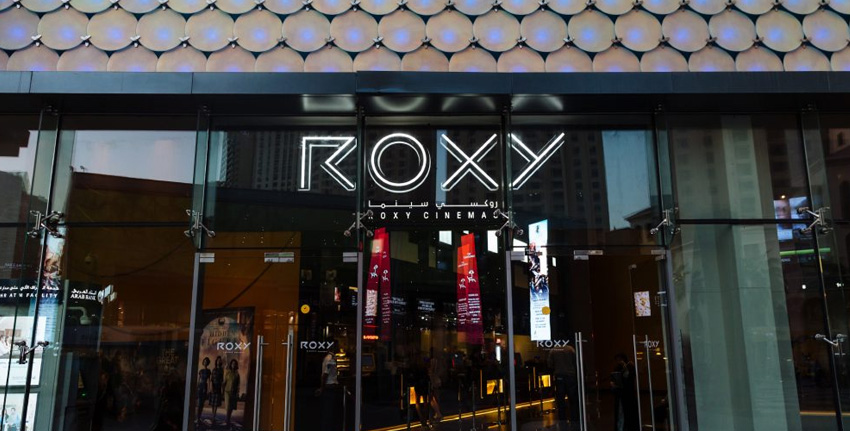 A boutique-style cinema theater for movie buffs is a great place to watch their favorite movies. Once you have enjoyed the whole day, finally, you want a peaceful environment. This can be gained in the Roxy Cinemas by enjoying either Hollywood or Bollywood movies. Although the screens are not so large, you have the option to take a meal with you.
It's a fantastic adventure to watch a film while chewing popcorn. You only need to book your seat earlier to have comfortable leather reclining chairs. Other cinemas of the city can also be explored if you plan a Full Day Dubai City Tour.
Laguna Water Park – Panoramic Views of the Arabian Gulf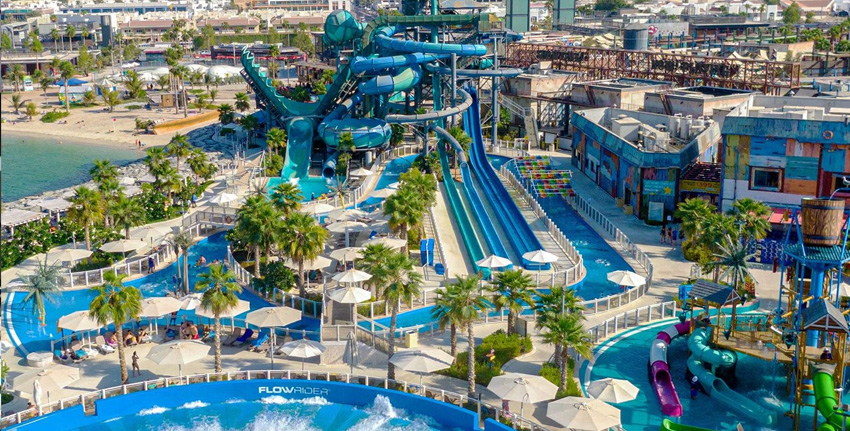 Splash and slide in the thrilling water sports at Laguna Water Park. If you are in quest of finding an ultimate family destination including adventurous slides, Laguna is the perfect place. Surfers have a wonderful ride known as "The WaveOZ 180 FlowRider " in it.
The children enjoy the designated splash area just like the unique Kidzania in the Dubai Shopping Mall. Another top attraction of the Laguna Water Park for tourists has an incredibly relaxed lazy river at La Mer Dubai Beach.
In addition to all the above things, you can unwind in opulent cabins on the waterfront. Are you sick of the city's hot weather? Don't worry, the waterpark's stunning infinity pool will cool you down. While feasting on the rooftop, take in the magnificent views of the Arabian Gulf.
The Laguna Waterpark tickets for tourists are only 99 AED for adults. You have the choice of buying your ticket online or on-site.
Mouthwatering Gastronomic Options at La Mer Dubai Activities
As long as other La Mer Dubai activities are enjoyable, dining options are just unimaginable at this place. The taste is not only specified to Asia or UAE but also to the cuisines of the whole world.
The whole world includes traditional American, real Indian, modern Japanese, and fine Mediterranean cuisines for tourists. Moreover, other things to consider are rainbow sliders, camel milk cocktails, fluid nitrogen-infused iced Cheetos, and tea with bubbles.
La Mer Dubai is a culinary wonder because there is plenty to learn about taste there. Those who love sweet dishes include ice cream shops, dessert bars, and cafes along the waterfront. Such dessert areas are beckoning you inside with their intriguing and varied menus.
Shop what you want from the luxurious brands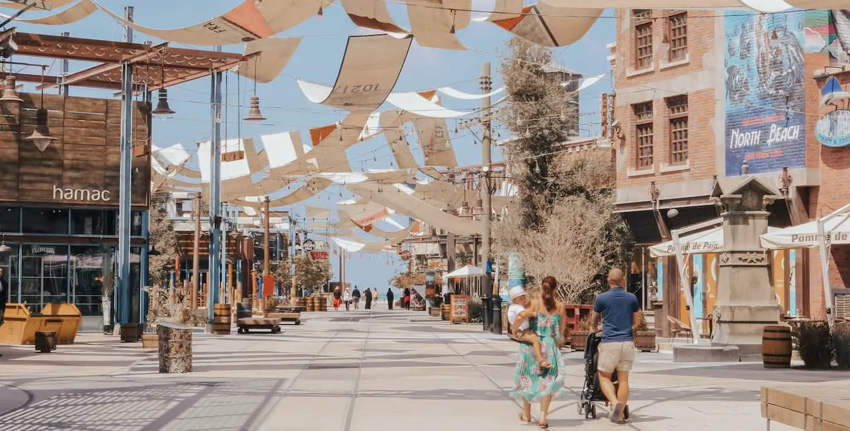 Explore the shops and beachfront boutiques to buy gorgeous brand accessories as you stroll along the La Mer coastline. There is almost everything you want to buy including swimsuits, Kaftans, beach decorations, and enormous inflatables.
Although the shopping is not as famous as the outlets of the famous Dubai Shopping Mall , there are various shops for domestic and foreign labels. Those who require urban-inspired outfit boutiques can come here to shop. There are some marts that sell liquid drinks, beverages, and snacks when all the walking leaves you thirsty.
Places to Stay near La Mer Dubai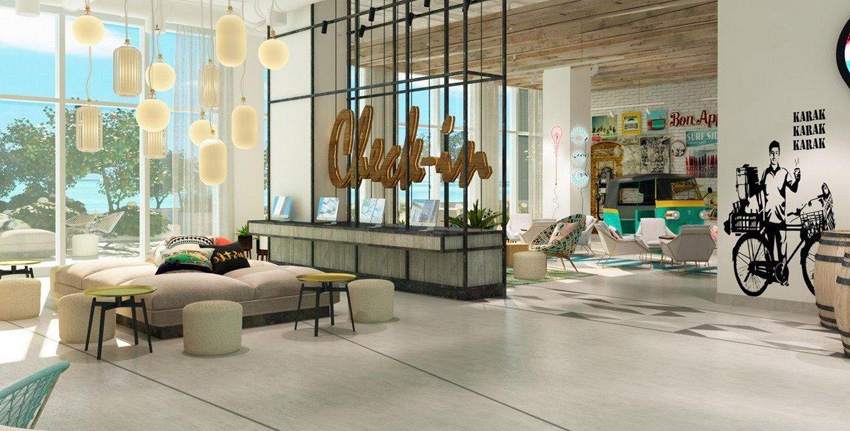 It is an essential issue to find a place to stay at La Mer. All the La Mer Dubai activities can be enjoyable if you stay at the place for 2 or more days. The most iconic building to stay at the La Mer Beach Dubai is Rove La Mer located along the coastlines.
If you want to see both JBR and La Mer, this is the best place to stay as it is only 20 minutes away from Jumeirah Beach Residence. Don't miss out on enjoying the sunshine, discovering eateries, and strolling along the boardwalk.
More other locations you can find here to explore depending on your financial conditions. The city is also famous for the Dubai Fountain boardwalk due to its magical views.
Transport options to reach the La Mer Location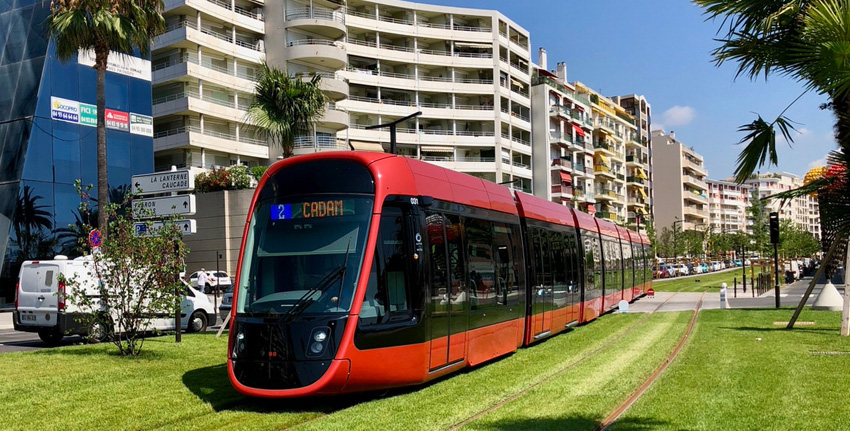 Another important issue is to choose the best transport options to reach the destination. If you want a one-day tour and enjoy all La Mer Dubai activities you have to reach earlier in the morning. Since the place is located on Jumeirah One, the various options to reach the location are given below;
Leave your hotel and approach the RTA bus service. You can either take an 8,9 or 10 bus with various stops on the Jumeirah Beach road and proceed to the beach.
Taking a taxi or booking an Uber or Cream is a good option. There is no Dubai Metro route to access the beach. You will directly land on the North Island by using a Taxi service.
Utilize the shuttle service provided by the luxurious La Mer Dubai hotels just like the Rove La Mer.
If you want to use the Metro station you have to access the Dubai Financial Center which is 10 minutes away from the beach. Therefore, there is no direct metro station that leads toward the beach.
Utilize Self-Drive Options to arrive the La Mer Dubai Beach
People also prefer to choose the self-drive option just like they avail of the self-drive desert safari option . For this option, you have to take your own car and reach the destination.
If your residence is in Abu Dhabi, drive through the Mercato shopping center. Follow the directions to reach the La Mer location.
If you are residing in Sharjah, you need to drive through the Etihad Museum and Jumeirah Mosque in order to find the destination.
The ground floor of the beach gives the facility of free parking to visitors. But the underground parking needs to cost visitors about 20 AED per hour. If you want to explore all La Mer activities, you may need a minimum of four hours to explore the place. You will pay a cost of 100 AED for a long extended parking period of four hours.
Wrapping it up!
There is nothing left behind that I have not discussed the La Mer Dubai Activities. The thrilling water sports and adventures make a lot of fun for tourists. Flyboarding, kayaking, and walk boarding are some famous sports for visitors to take part in.
Shopping and dining options both are amazing as well. If you are visiting Dubai with a group or more, stay in the vicinity of the location to access it whenever you want. Kids have a lot of wonderful things to do there, so don't worry if you are visiting with your family.
What People Ask About La Mer Dubai Activities
Which outfit is best to choose for swimming at La Mer Beach?
There is no specific outfit for visiting La Mer Beach Dubai. However, for swimming you must take a bathing suit with you. Besides this, a hat and sunglasses will also help you for sunbathing after swimming.
Which metro station is closest to finding the La Mer location?
Save your budget to reach the final destination of La Mer by means of Metro Bus. In order to find La Mer location the nearest metro station is The Emirates Tower Metro Station.
What are the popular eateries in La Mer Dubai?
Choosing a famous eatery area to dine at La Mer is a tough decision. Since there are amazing delectable dishes at various restaurants; Let's see what the best dining choices are.
Slab – A modern Minimalistic Décor with outdoor and indoor seating
Masti Lounge Bar – An award-winning cocktail bar and restaurant
Zou Zou – A Turkish and Lebanese Fusion Restaurant
Which water sports make Children happier at the beach?
In the case of La Mer, children will get all the happiness by windsurfing, especially those who love Blue waters and calm beaches.
What are the most thrilling activities for tourists at La Mer?
The most thrilling activities to perform at least once in your life at the beach are given below.
Canyoning – A breathtaking water activity
Flyboarding – Take a Flight above water
Spinnaker Flying – Craziest Fun to enjoy
Wake Boarding – Thrilling ride along the sparkling water parks
Kayaking – Best water adventure