Have you really brought your children to a metropolis where they have the power to rule? Kidzania Dubai Mall is a place entirely made for them. The learning skills in this activity tell the kids about how they will tackle real life.
The role-playing environment provides them with new careers and describes various learning ways to earn money. There are more than 80+ role-playing activities and more than 60 city developments in the Mall of Dubai to make a fun time with family.
Role of Children and their experience at Kidzania Dubai Mall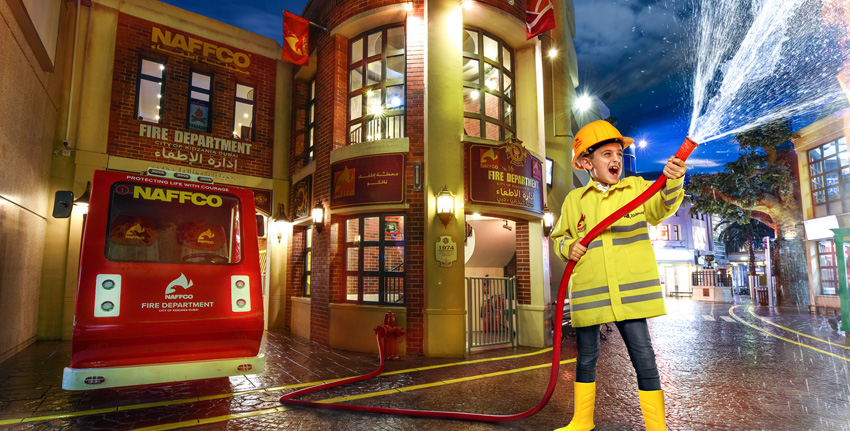 The moment the door is opened, the journey toward adulthood gets started. The role of kids in this charming activity is full of thrill and adventure. They reach the airport with a specific amount of salary and let loose around the indoor town with a little help.
The assistance is made by the "Zupervisors" of the town with nothing more than a boarding permit and 50 Kidzos salary. The little kids learn here how to visit the bank to cash their checks and then explore better jobs in the streets.
The miniature streets provide them with their dream jobs with a little effort. They can work in the role they want to take like policemen, makeup artists, firefighters, doctors, engineers, and much more.
They can make more money here until they get the next move in their career in only a short period of time. The best thing for the children is that they can use their Kidzos currency for rewarding themselves.
They may go shopping or go to the spa, or enjoy some entertainment after a long hectic day at their school. Don't worry about the learning activity of your child because you have taken him to an international kids' edutainment brand with unique branches in other cities. After arriving, parents and kids are electronically identified with each other with the boarding cards given to them.
Children have the facility to cash in their initial Kidzos amount at the bank and after that, they are free to select their profession.
Other Attractions for Kids to do in Kidzania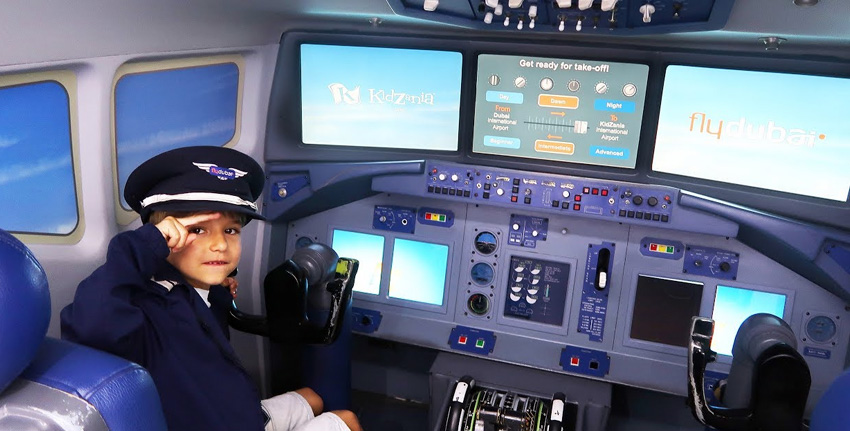 Besides all these activities, there are some other attractions for the children to engage them in a beautiful way. Moreover, Dubai Mall offers more than 40 role-playing options for kids;
Make your kid a flight simulator
Leave your child to explore the Kinder chocolate factory
Discover Tiffany cookie making ideas
Bake your pizza at the Pizza Express
Take driving license at Emirates Driving Institute
Do Radio broadcasting at Star FM station
Explore the NAFFACO Fire station
All the essential things will be described at the front door of each activity. The questions about the number of children who can take part in a group, the duration of the activity, and the cost of the activity will be mentioned there.
The suitable age of kids for each activity and the time for which the next group will come be explained. There are no time durations specified for each task instead it depends on the aligned groups.
The Zupervisors see the number of kids aligned, shut down the door, and turn on the countdown clock. This activity lasts until the next group of children is not aligned again.
Advice before visiting Kidzania in Dubai Mall
If you visit the best edutainment place for the first time with your kids, you will see there is a lot to learn for children. In order to make your child's day full of fun there is some advice to follow given below:
Take into account which activity is best for kids in which they are taking a full interest. If you are having some busy days choose two or three must-do sports.
Make your child fully aware that he has to be engaged in both earning and spending activities. They have to do work similar to the real world. But it will not be very difficult. They will understand their future needs about both earning and learning. If your child is interested in driving, the racing car activity will give him complete driving school.
Teach your child some tips and tricks to guard his possessions while playing. It is advisable to get them a keychain, a little pocketbook, or a backpack to hold their cash and queuing tickets.
The purpose of joining such activities is that your child gets the idea to start earning more quickly and the way they may get bonuses at different branches but you need to stamp them the right way.
The Kidzos currency is issued for different events in the activity but it can be either used to take meals by spending them as actual money.
What Parents can do here!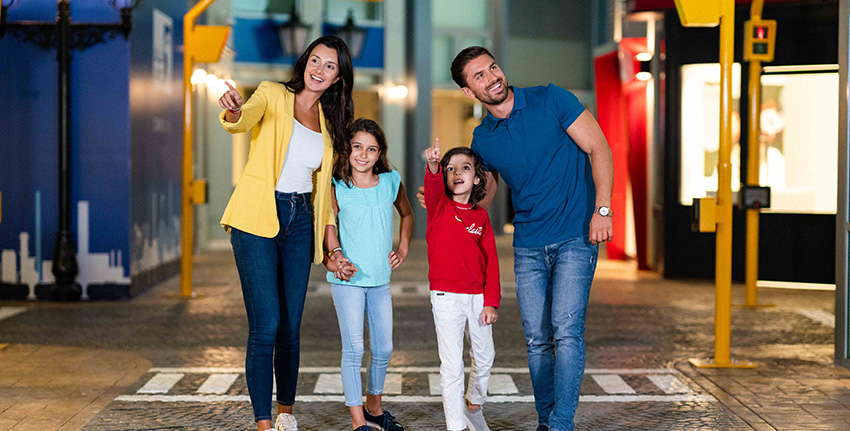 The mall of Dubai has opened a small coffee shop for the parents next to the inventing room. This coffee shop is situated on the ground floor of the mall named Bubble Bars and Desserts for tourists to spend their free time.
Being a parent you may enjoy free wifi at the shop and watch TV. If your child is over 120 cm you are not restricted to being at the place all time. But if your kid is below 120 cm you have to pay for entry and remain inside the building until your child is busy with activity.
You may utilize charging stations for your smartphones, and lockers for extra clothing or other items.
Wrapping it up!
Kidzania Dubai Mall is the most fascinating place to discover for kids who are very curious. Get your child to immerse in activities full of fun, especially for ages between 5 and 9 years old. Don't miss the chance to discover a fantastic indoor stress reliever adventure in the sweltering city of Dubai.
Kids will continue to get more aggressive in the things they undertake and the idea of generating income will start to sink in.
Frequently Asked Questions
What are the best things for children to do in the Mall of Dubai?
Children may also explore new things like Dubai Aquarium and underwater zoo, Dubai Ice skating rink, Play DXB, and many others.
What makes Dubai unique for kids?
The unique things for kids in Dubai are;
The Ferrari world
Dubai Miracle Garden
Jumeirah Beach
Dubai Fountain
Aquaventure Waterpark
Where can a family find inexpensive locations to visit in Dubai?
Certain affordable and calming places to visit with your family are listed below;
Enjoy a picnic point of view at Al Barsha Pond Park
Calm and play in the fresh air on a playground
Explore ripe market on foot
Dubai Half Day City Tour
Play in the Al Sufouh Park
Check out a water park
Cruise dinner at marina
Visit Burj Khalifa at night
Are there any age restrictions for kids in Dubai Kidzania?
Yes, there are age restrictions for children and suitable ages are between 4 and 16 years old.
What is Kidzos?
Kidzos are currency owned by the children that they earn in Kidzania Dubai sports.