Are you an adventurous person who loves to stay in the water over a jet ride? Wait… Dubai is coming with a truly amazing experience of a jet ride. Jet Ski in Dubai is one of the most thrilling and daring experiences for novices in the warm waters.
It is a common sensation for people to feel hesitation and fear if they have not experienced anything. You may feel the same thing, be relaxed, at first it may happen. But after a while, you will be in the air of the warm waters of Dubai.  What you will do in this exciting activity is race on your bikes in the water while the sun beats down in Dubai.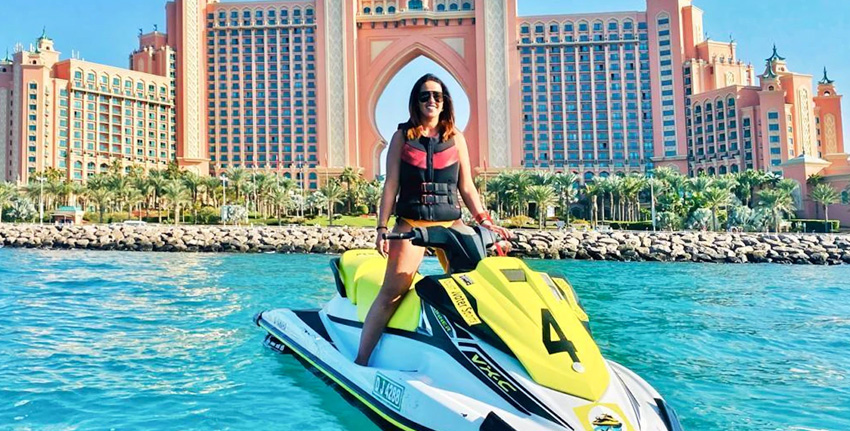 I can assure you that you will enjoy an intensely adventurous experience with one of the most magnificent cityscape settings. Many things affect the exhilaration of this action-packed sport like location, amenities, water depth, and many other things.
If you are sure to enjoy jet skiing in Dubai you just have to explore some clean and worthwhile Dubai beaches. Although Dubai has a lot of fun to do, a few places support this action-packed activity in their area.
The famous Jet Ski attractions in Dubai that are available for rent include Burj Al Arab , Dubai Marina, and Palm Jumeirah. Now it's up to you where to go for exploring a new adventure.
Dubai Jet Skiing – Safety Measures and Rules
Before you go to select a certain place for Jet Ski Rental in Dubai, I would say to follow the rules. People often forget to have complete knowledge regarding the activity they are going to take part in. Since water skiing in Dubai is a pure open-water activity, you must follow safety measures and rules.
Rules for Rental Jet Ski in Dubai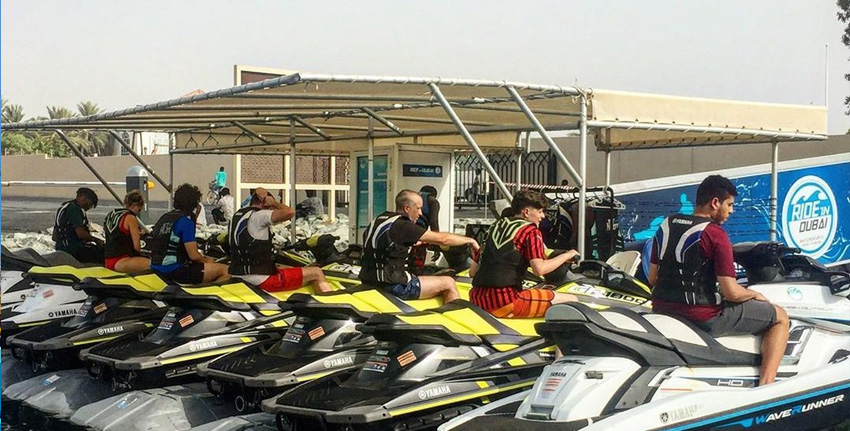 To rent a Jet Ski in Dubai, you must have to follow some rules and regulations. If you have enjoyed a Jet Ski ride anywhere in the world, you would know that each country has its rules. Similarly, the Dubai Government has also set some rules to follow for Jet Ski riders. Let's have a look at these rules.
You have to hire your vehicle from a rental agency that is authorized and licensed.
If you are a resident of Dubai you have to represent your Emirates Identity Card. Before getting a ride, foreigners must show their passports.
Your age should be above 16 years. Children below the age of 16 years cannot rent a Jet Ride in Dubai.
In order to find a cheap Jet Ski in Dubai, you have to find certain companies. Dubai is also famous for Yacht Rental in Dubai , both yacht and Jet Ski have their own thrill and fun.
Rules and Regulations for Riding Jet Ski in Dubai
If you are a novice, riding Jet Ski cannot be easy. Dubai Jet Skis are famous worldwide along with its famous regions. I'd like to talk about my first experience using a jet ski and how it went.
It was a little scary for me but once I understood the rules my fear went away. I would like to share some of the rules to have an incredible experience.
You should be properly prepared with all first aid supplies. The management will give you all first aid supplies including safety gear, a helmet, a life jacket, and a whistle. Moreover, you should wear goggles to avoid sunlight.
Before starting your journey on the warm waters of Dubai, be aware of the lanyard usage. Lanyards will help you quickly off the Jet Engine to prevent engines
Make sure the Jet Ski you have rented off is full of fuel. It is obvious that you cannot refuel your jet's engine in the middle of seawater.
Keep your engine at least 60 meters away from other jet skiers and refrain from spraying water on them.
If you are riding on a beach where swimmers are also swimming. Approximately 300 meters should separate you from the swimmers.
Your speed limit should not exceed a certain value.
Never experience Jet Ski close to plants, animals, and shallow waters.
It is convenient to be in the right place before taking a turn.
As the United Arab Emirates has hot weather in most months of the year, enjoying water activities is a good sport. You can find various theme parks to enjoy water activities like Atlantis Aquaventure WaterPark for jet skiing.
Stunning Dubai Beaches for Waterskiing and Jet Skiing
There are amazing places in Dubai to discover for various purposes. Let us investigate some beaches of Dubai that are best to provide Jet Ski in Dubai.
Fun-Filled Jet Ski Water Sport at La Mer Beach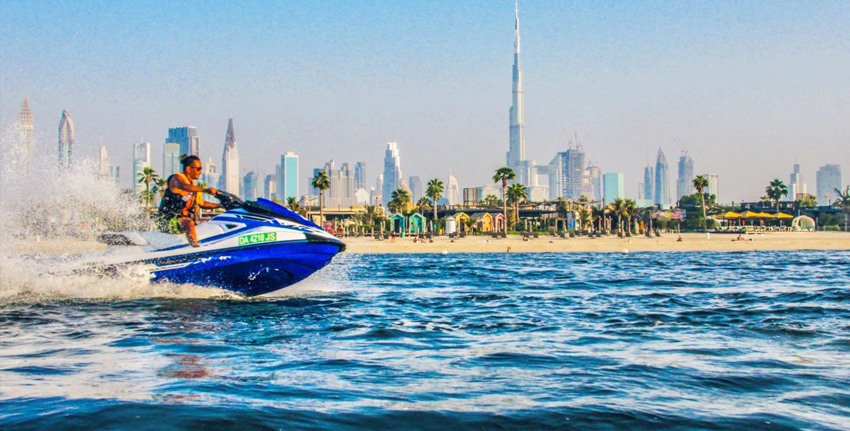 Do you cherish the excitement of a 30-minute Jet Ski ride at La Mer Beach? Go ahead towards the destination and enjoy the amazing activity by the North Island end of the beach. There are a lot of La Mer Dubai activities for tourists to enjoy along with retail stores.
Enjoy delectable dining options at the beach and spend a full day of excitement either with your friends or family.
Soak up the City views from the water of JBR and Marina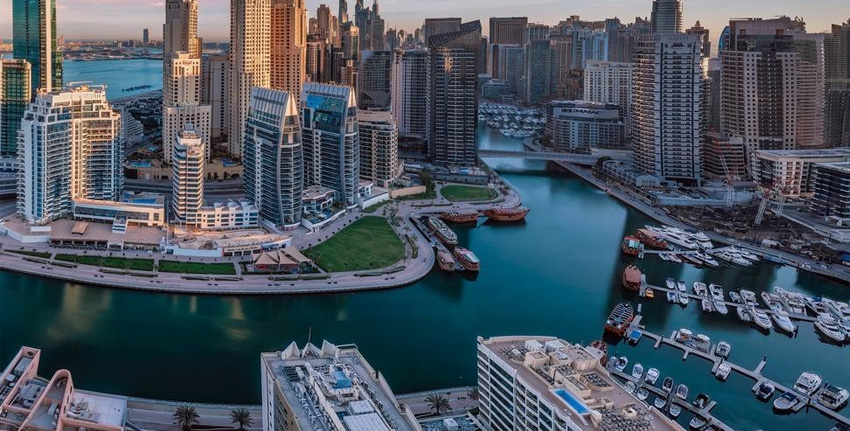 The best way to admire the city lights is to enjoy a jet ride in Dubai Marina. There are various things to do in Dubai Marina but gliding across the sea at Marina is just amazing. Another best location to enjoy a ski ride is the famous JBR beach.
Also, you may enjoy other thrilling adventures at JBR Dubai activities , the best place for sunbathing in the city.
 Experience Powerful Jet Ski Motor on Al Mamzar Beach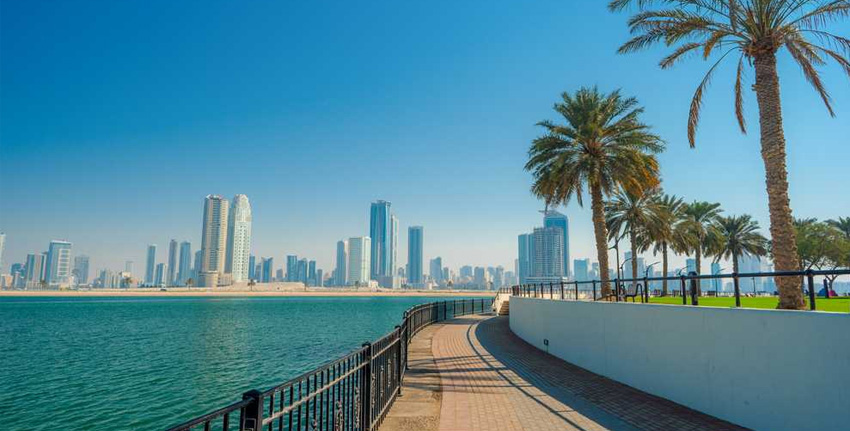 The best family park for cheap Jet Ski rental is available at Al Mamzar Beach. Visit with your friends and family to enjoy a powerful Jet Ski motor with a wide variety of other water sports. Those who love to enjoy picnics can lead to the maintained gardens of the beach.
Enjoy a Barbecue with your loved ones after taking a ride. If you are looking for a preferred location in Dubai, Al Mamzar Beach is the best spot for you.
Umm Suqeim Beach for Jet Ski Ride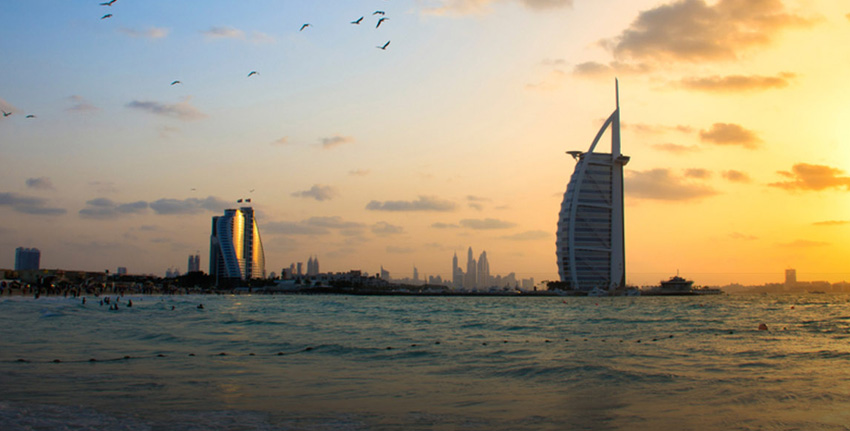 An amazing place for Jet Ski Rental in Dubai is the famous Umm Suqeim Beach. Being a thrill seeker you would love to enjoy water activities. The magnificent backdrop of Dubai from one of the top providers is available at Umm Suqeim.
Ways to hire/rent a Jet Ski Ride in Dubai?
After knowing all the rules and regulations you need to know which companies are best to hire a Jet Ski ride in Dubai. Also, I will cover how much time you can have while jet skiing in Dubai. Let's evaluate the top Jet Ski firms in Dubai quickly.
Nemo WaterSports- Best for Jet Ski Aquatic Adventure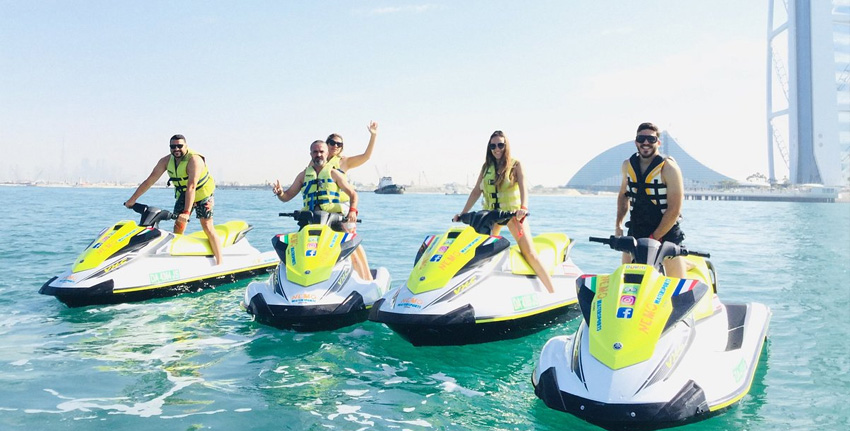 To enjoy a Jet Ski ride with Nemo WaterSports the best spot is to hire them on the Umm Suqeim Beach. Plan a Half day Tour to Dubai in order to enjoy such amazing water sports in the city. The time interval varies to rent the Jet Ski ride.
Therefore, it is obvious that the rental charges will also change. The minimum time for a ride is about 30 minutes and this leads to 60 as well as a 2 hours journey on the warm waters. You can easily spend half time on the keyboard and half on the watercraft by taking the Nemo Watersports Jet package.
Sun and Fun WaterSports – A fully Licensed Rental Company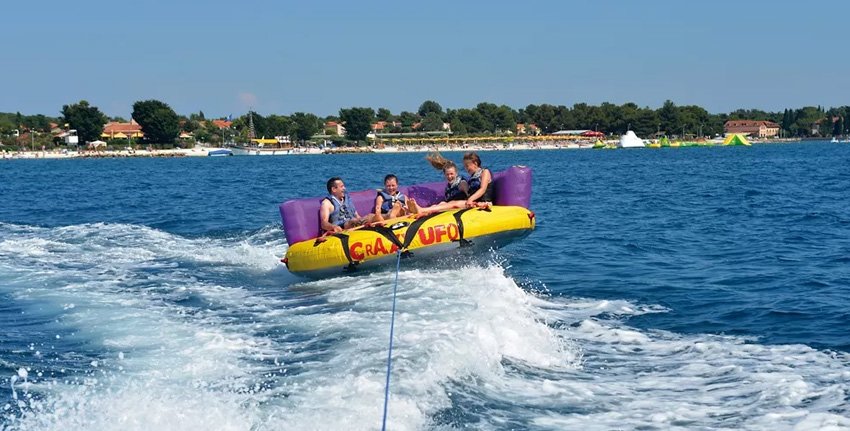 A fully licensed and insured rental company with 1800 ccs Jet Ski in Dubai are available at the Sun and Fun WaterSports. If you want to enjoy a powerful Jet Ski engine this rental company is best for you.
Just like the Nemo WaterSports, this one is also found on the Umm Suqeim Fishing Marina Harbour for renting services. You have a minimum of half-hour to enjoy the ride. However, for more time you take the rental package for 1 hour or 120 minutes.
Popeye Jet Ski Rental Dubai – An Amazing Experience on Waters
The most well-known company for rental services in Dubai and working for years is Popeye Jet Ski Rental in Dubai. You can find their rental facility at fishing harbor 2. In addition to Jet Ski Ride, you may enjoy a wide variety of additional water sports.
Hydro WaterSports – Hire the Jet Ride on Palm Jumeirah
One and only the best rental company that allows you to enjoy free shows on coastlines for tourists is Hydro WaterSports. This rental service will allow you to experience the Blue waters as well as the delights of Palm Jumeirah.
Are you planning to enjoy renting a ride with your family? A big pleasure is coming to you in terms of other water sports. You may have tickets for banana boats, pedalo boats, and donut rides with your family.
Wrapping it up!
Jet Ski in Dubai is a stunning experience to have along with all water activities. It is enjoyable to have a stroll on the beaches, swimming, or other rides. However, the thrill and adventure you may have on a Jet Ski ride can never be replaced with any other activity.
I personally love to enjoy this thrilling adventure whenever I visit Dubai. And in the same way, I will suggest you don't miss this stunning experience to ride on the watercraft.
What People Ask About Jet Ski in Dubai
Is it necessary to wear a swimming suit for Jet Ski Ride?
In order to enjoy such a ride, tourists are suggested to wear a bathing suit as well as a life jacket.
Which one is the famous beach for enjoying Jet Ski in the UAE?
Al Mamzar Beach is the famous one to enjoy Jet Ski in the United Arab Emirates.
What is the most you can spend on jet skiing in Dubai?
Tourists have to pay according to the time interval for which they are going to ride.
For fifteen minutes – 230 AED
For Half an Hour – 350 AED
For an Hour – 720 AED
What is the Ski Dubai Ticket Price in the Emirates Mall?
The price for a Ski Dubai ticket in the Mall of Emirates is from 180 AED to 500 AED.
Is it suitable to wear shoes while jet skiing?
It is suitable to have barefoot for jet skiing in the open waters. This will add more thrill to your adventure and will be a good option for you.