Are you going to explore the best beach in Dubai to relax and escape from busy routine work for a while? If yes, surely you have reached the right destination to knock at the door. The opportunity is in front of you to open your door and welcome the Kite Beach Dubai overlooking the Burj Al Arab. Not only this but also amazing fun water activities for tourists are ready for them to take part.
If I do research on the past years, I can say that surely Kite Beach has reached a popular destination by increasing visitors. Therefore, let us explore what are the best fun activities that have made tourists visit this place again and again each year.
Top Fun Activities to Do at Kite Beach Dubai
Dubai is famous for its culture, captivating architecture, mouthwatering food options, and breathtaking views. Besides all these things you can't ignore the amazing beach areas in Dubai. These areas especially include JBR Dubai Beach where tourists enjoy a lot of amazing things. I will now elaborate top fun activities to do at Kite Beach Dubai to help you in making your best decision towards Kite Beach.
KiteSurfing – Worth Engaging Activity at Kite Beach
The biggest reason for the popularity of Kite Beach is Kite surfing. Kite surfers find this beach an amazing place because it is mainly characterized by deep waters and winds that blow toward the shore. Those who have never experienced such an amazing adventure should follow all the instructions given by the instructors. Many people don't participate in kite surfing but what they do is just to see the stunning adventures of the other adventurers. Therefore, if you don't want to go kitesurfing, you must go there to see how others enjoy taking part in this activity.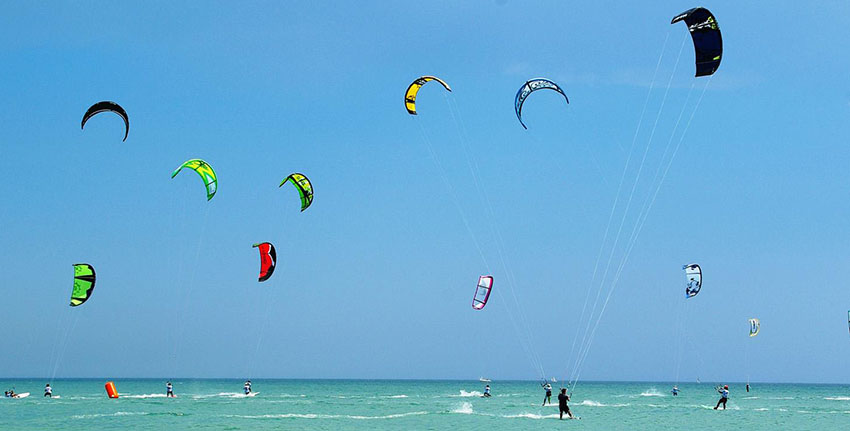 Paddle Boarding – Safe Water-Based Activity
If you think that kitesurfing is a dangerous activity for you, I have another thing that you should never miss. Absolutely, I am talking about paddle boarding which is a safe water-based activity for tourists. Many families love to visit the SUP (stand-up paddle board) and enjoy amazing adventures. All the families, couples, and singles take the board to take part in this activity. The type of equipment and SUP needed will affect some costs that you would surely pay.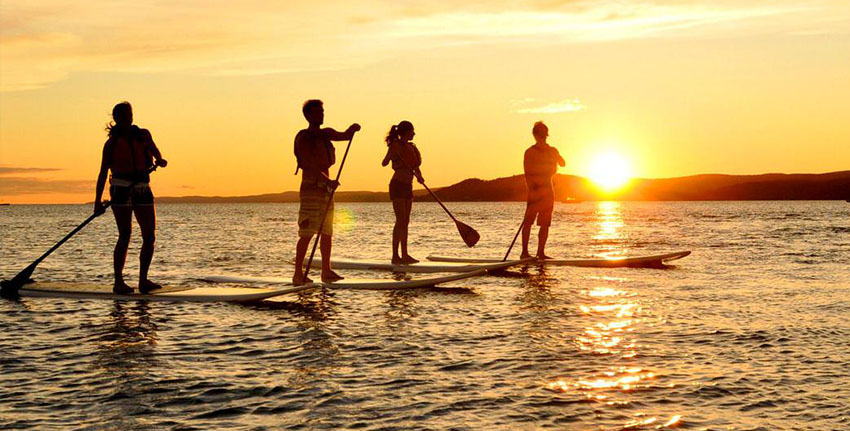 Discover three popular Food Spots from Food Trucks
Visiting a place without enjoying food items cannot make your adventurous tour complete. Food lovers surely stroll around a place to find the spots where they can eat something special. Kite Beach Dubai has amazing food trucks that contain three popular joining points for tourists to eat and have joy. Salt is a famous food truck for lip-smack food lovers.
Tourists can not only enjoy the extensive food trucks at these places but also pop music that attains their attraction. The other two trucks also contain amazing things to attract visitors and visit their food spot. These trucks contain the Taste of Brazil that amaze tourists with Brazilian culture and music on the truck. The third truck is the Chez Sushi which contains delicious rolls, salads, and other appetizers along with Sushi.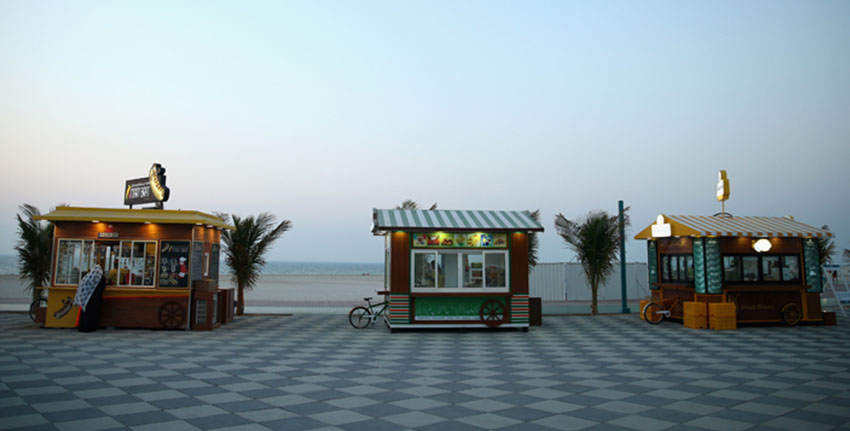 XDubai Skatepark – Stunning Attraction at Kite Beach
Kite Beach Dubai offers visitors a heaven of skateboarding and rollerblading. No matter whether you are a beginner or an expert you both will enjoy equal fun and adventure at the XDubai Skatepark. Adults have to carry their own board while taking part in the activity. If they don't already have a single one, they may lease one from the facility's executive unit.  The skatepark contains an area of about 3,100 square meters for all the skateboarders and rollerbladers. Those who love to enjoy inline skating, BMX, and scooters should visit the park and enjoy whatever they want. Since Dubai is famous for beaches, other beaches with wonderful activities include La Mer Beach, which you should visit.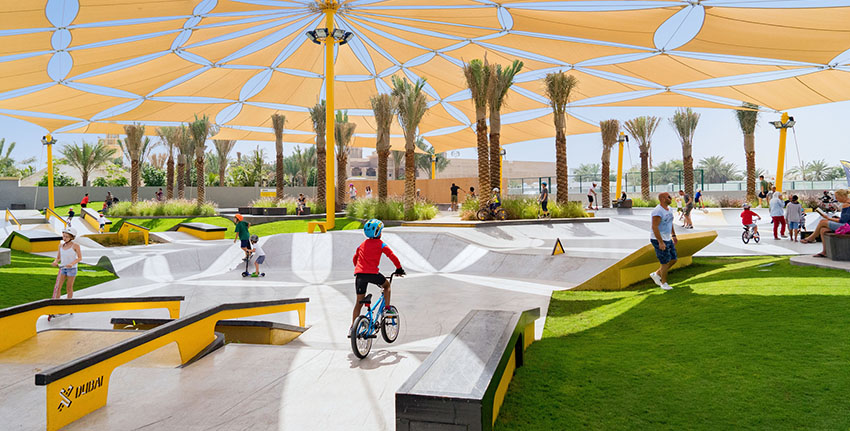 Volley Ball – A Physical Engagement at Kite Beach Dubai
Besides the water activities, Kite Beach is famous for the physical engagement of tourists who love sports. Are you wondering if a beach is famous for sports? If yes, it's natural, I also felt curious and when I visited the Beach I found people playing their volleyball which was looking cool. While strolling around the kite beach, you will undoubtedly come across a lot of volleyball courts. With your pals, you can head there and have a fun-filled day.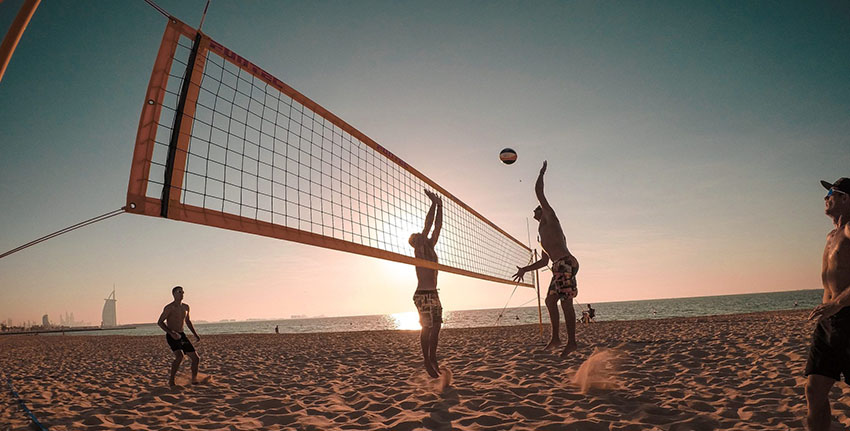 Wire World – Outdoor Adventure Park
Do you adore outdoor adventure? If I tell you about myself, I would like to say that I am a person who loves to explore outdoor adventures. While visiting Kite Beach Dubai, it is impossible for outdoor adventurers to skip wire world. What you will do in this activity is to get attracted to the Swinging Tarzan. In essence, it is actually a 40-meter zipline that demands a rush of excitement from tourists. Another thrilling sport is enjoyable here named Bungee Junction. You can visit the park with your kids too as there is something for your kids in the park that is Accrobranche Junior.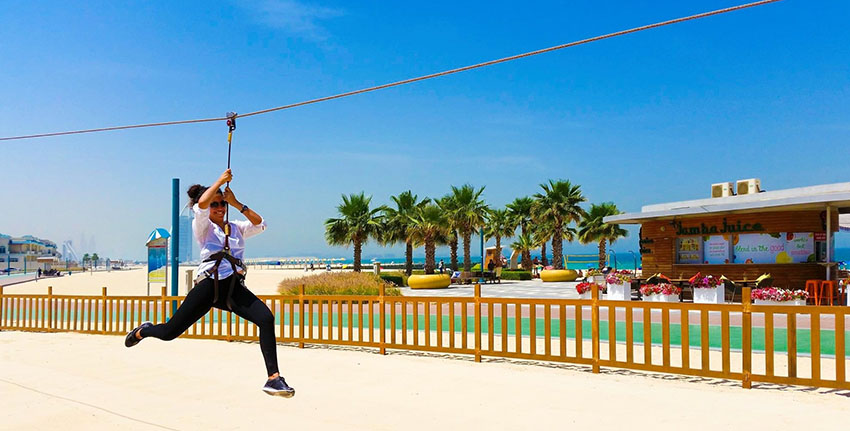 Splash N Party – Kite Beach with Wonderful Waterpark
Although Dubai is famous for its best waterparks , a beach within a wonderful waterpark activity is unique to hear. Water splashing activities either with your friends or family bring a lot of fun and excitement for you in the Splash N party waterpark. If you are visiting the place with your kids, you will find this location an ideal hub for kids. I assure you that your kids will be blessed with choice at the slides and splash areas of the waterpark.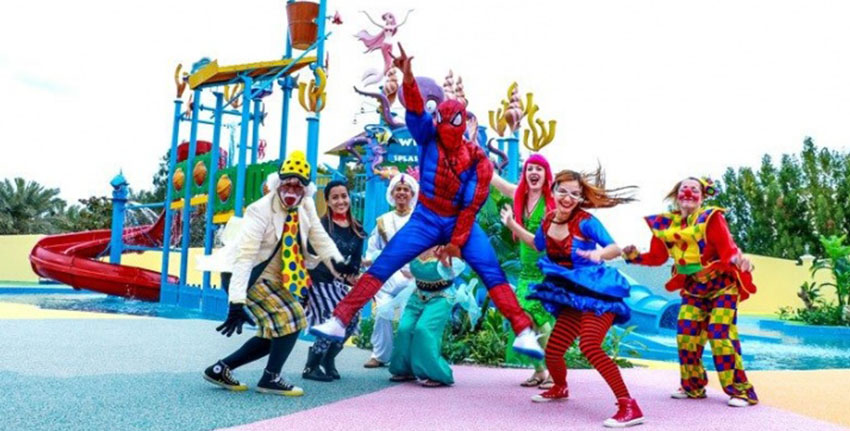 Jet Skiing at Kite Beach Dubai
What a wonderful adventure it was! I am going to share my best wonderful adventure that I loved to do in Dubai and yes of course it was Jet Skiing. Not all beaches of Dubai are famous for Jet Skiing but Kite Beach is surely unique for such amazing adventures. Once you go Jet Skiing at Kite Beach, the violent waves will probably cause you to sink into the captivating surroundings of the City. The water splashes and spectacular views with a vibrant water atmosphere will boost your excitement level.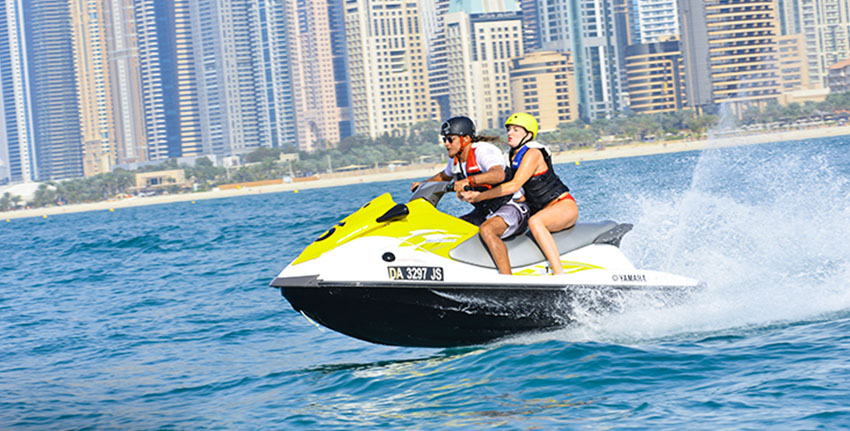 Sole Mio – Relax and Rejuvenate your Body and Mind
Another amazing thing that will take you to the beach is to relax and refresh your soul as well as mind. For this purpose, tourists are allowed to rent umbrellas, loungers, and towels by making a connection with Sole Mio. No doubt, Dubai is famous for relaxing on the beach and waterparks in the summer season, so you should not skip Aquaventure Waterpark . This is a great waterpark with amazing water sports and to relax as well. Lose your soul into a world of imagination with breathtaking Burj Al Arab views by lying on one of the lounge chairs.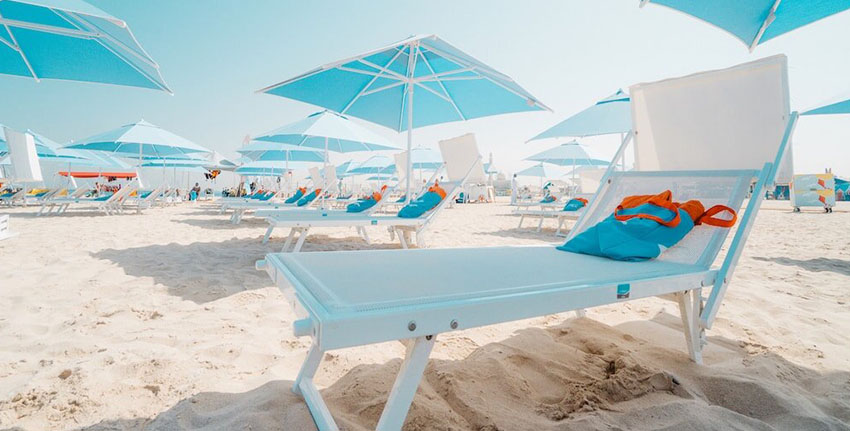 Magnum Fitness Beach – Engage in an Open Beach
The unique aspect of Kite Beach Dubai is to provide healthy nuts to maintain their fitness while traveling. Enjoy a lot of fun and excitement at the open Magnum Fitness Beach. I would advise you not to skip this fitness beach whenever you are going to visit Kite Beach. Working out in the open gym with modern equipment will give you a unique experience.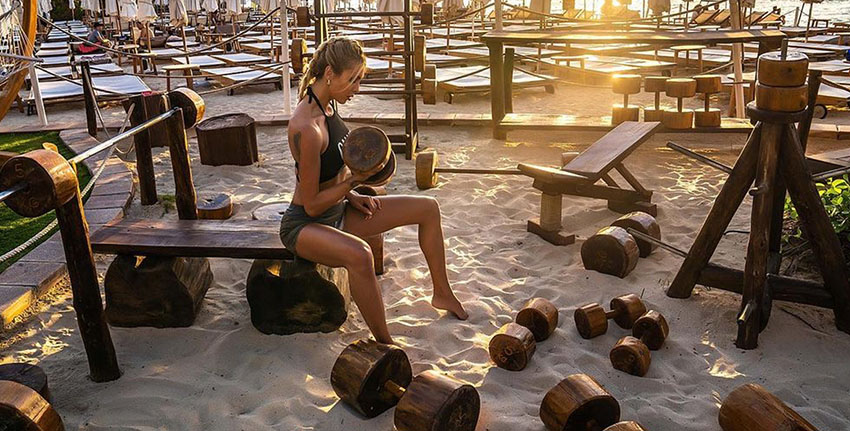 Kayak Riding – Specialized Business on the Kite Beach Dubai
Kayak riding is something that every beach provides all over the world. Any size kayak can be rented, and you just need to comply with the instructors' directions. You may also have a kayak ride that can hold one person as well as two additional individuals.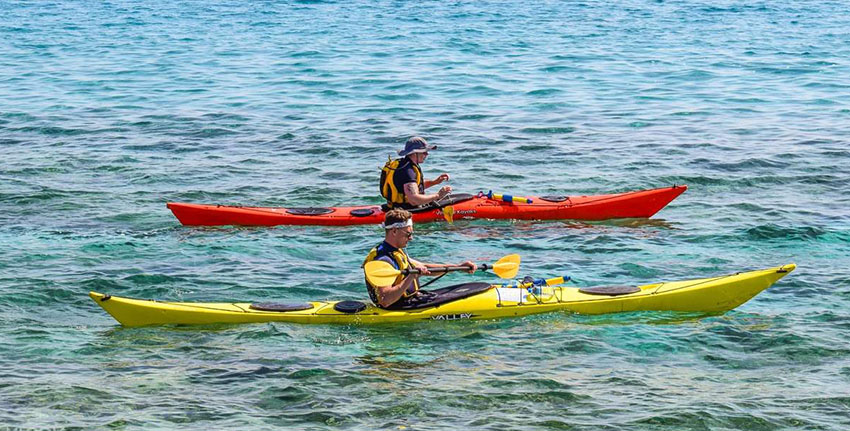 Enjoy the Way of Your Dreams at Beach Library
A piece of great news for book lovers is to enjoy the beach library with the soaking sun. Live in the world of your dreams and have an imaginative world by exploring the beach library built at Kite Beach. Moreover, the beach library is not confined to adults only, in fact, kids can also find some books that grab their interest.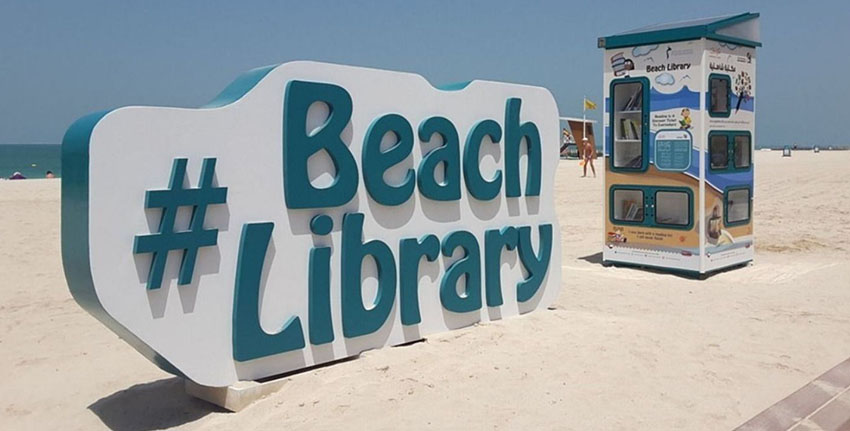 Famous Restaurants to Explore at Kite Beach Dubai
Besides the food truck junction, there are amazing restaurants for tourists that provide them with delicious meals while visiting the beach area. You can enjoy fast food if you are a pizza lover or zinger burgers, and coffee lovers can enjoy an iced coffee in the summer season. Let us explore some famous restaurants and cafes at kite beach given below;
Circle Café Kite Beach
A place to relax and enjoy simple, fresh and delectable dishes is the Circle Café. It is a place where you can enjoy breakfast, lunch, dinner, and afternoon tea with your kids and family.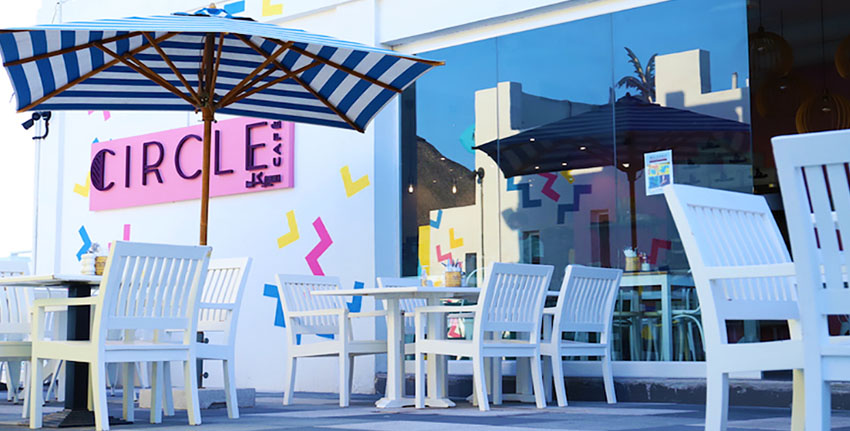 Waa Banana Booth – Unique in Ice Cream World
Ice cream enthusiasts will adore this location because it was specifically designed for them. There is a wide category of ice cream that you can choose like frozen banana ice cream or the frozen banana slice.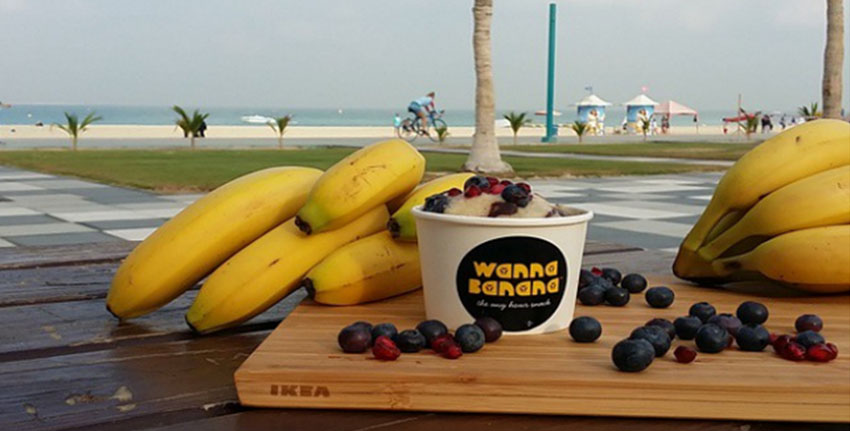 Bon and Hill Café – A Small Kiosk
This modest kiosk-style café offers tourists sweet and cool juices with delectable snacks that they can enjoy while strolling on the beach.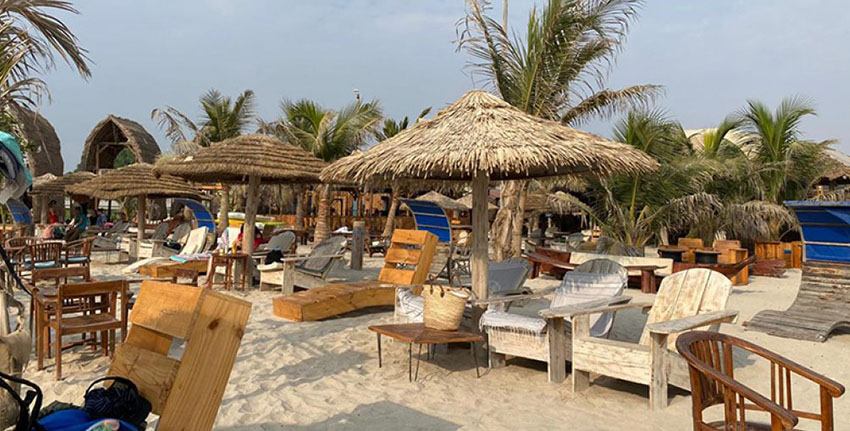 More Attractions to visit near the Kite Beach
The beach is surrounded by stunning attractions that you should really not miss out on. Let us explore some famous attractions that are covering the surrounding area of the beach.
Burj Al Arab
The famous five-star hotel with amazing luxuries and amenities for tourists is standing near the beach and provides breathtaking views from the Magnum Fitness Beach area.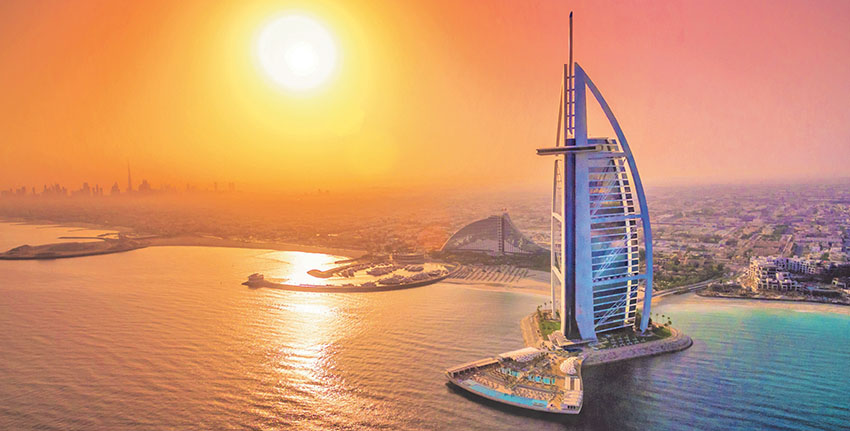 Offshore Sailing Private Club
A private club for sailing in Dubai with offshore sailing is waiting for you near the beach. If you are a sailing lover, this is the most suggested area that you should never skip out.
The Captain's Club- Stunning Jumeirah Harbor
A great idea to visit the Jumeirah Harbor. But you may get some difficulties if you have not booked a yacht rental in Dubai or reserved seats in the boat in advance.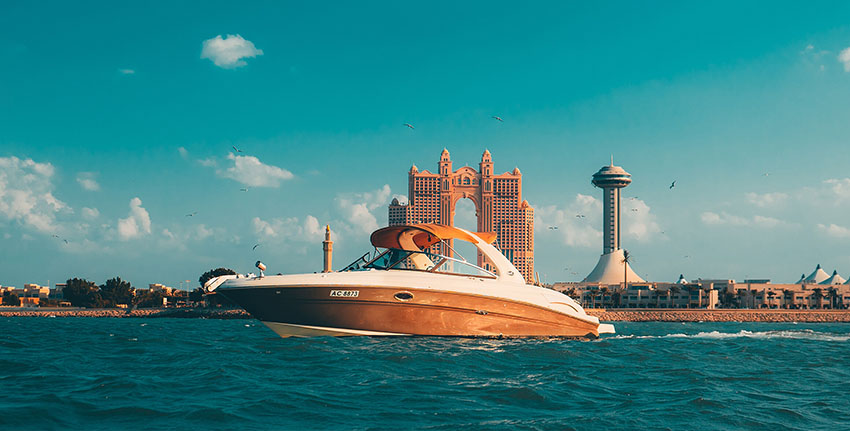 Wrapping it up!
So far I have visited Kite Beach, it was a stunning experience for me. I enjoyed a lot by taking part in various activities and that is why I advise my readers to visit Kite Beach Dubai whenever they plan a Dubai Tour. The amazing thing that I forget to discuss the beach is it is one of the dog-friendly beaches in the city. This clearly means that you can enjoy with your friends, and family, and take your pets too on the beachside. So pack your luggage right now for a Dubai tour and escape from your busy routine for some time to enjoy some relaxation.
What People Ask About Kite Beach Dubai
What is the best time when tourists should visit Kite Beach?
Visiting Kite Beach is much better if you are planning your visit between 9 AM and 1 PM. The reason is at this time water is transparent. However, if you are visiting Dubai in summer you can choose the timing in early morning and evening.
What Facilities I can gain at the Kite Beach Dubai?
The beach offers a wide range of amenities. These include restrooms for tourists, umbrellas for rent, rentals for beach chairs and towels, as well as free and pain all day working. But for rental umbrellas and rentals for beach chairs and towels tourists have to pay some extra expenses.
Can I take my pet animals to Kite Beach?
Yes, tourists are allowed to take their pets as well as dogs with them at the kite beach to spend their leisure time with their pets.
Why is Kite Beach famous in Dubai?
Kite Beach is famous as a super clean beach and is a top attraction for kite surfers and is a popular location for water sports lovers.
Can I take food items to Kite Beach Dubai?
Yes, tourists can take food items as well as beverages with them to enjoy at Kite Beach. If you don't want to take things from outside there are cafes and beachside from where you can buy each and everything.